The mice must unite on a quest to save their world and fight off the encroaching darkness…
FOR MANY SEASONS THE MICE OF THE FOREST OF 'ETH HAVE LIVED IN HARMONY WITH NATURE…
WHEN THAT CHANGES, THE MICE-AT-ARMS WILL BE READY TO DEFEND THEIR HOMES!
Tiny Legends are tribes of unique digital collectibles living on the Ethereum blockchain. We have chosen to produce smaller runs of NFT of 999 each so that we can concentrate on the finer details rather than a mass produced product.
What is the project's launch date?
Tuesday, July 20th 2021
How did you come up with the idea for this project?
The world of Tiny Legends has been knocking around in our minds for many years. The idea of a fantasy world inhabited by cute but extremely badass creatures is very appealing!
Nicodemus and I are brothers and we grew up on the stories of Mrs. Frisby and the Rats of NIMH, House Of Tribes, and even the Redwall series. I think as an artist, you collect little pieces of inspiration throughout your life until eventually, it all comes together in a single expression.
What Makes this project unique?
Many other collectible projects focus on bold 2D illustrations that feature traits that are wildly eclectic. What we wanted to try was to bring hyper-detailed 3D characters to life, but give them the same amount of variation and unique characteristics as the 2D creations that creators have produced. Our background in game design has also helped to shape how we presented the project, and have started to build the world of Tiny Legends.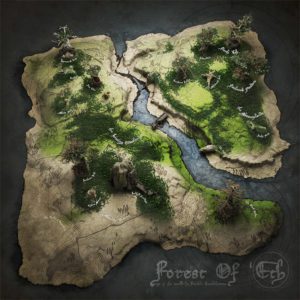 How Big is the team and what are their roles?
We are a team of two! I (Relic Artist) am the artist, while Nicodemus handles the technical side of the project including the creating the custom tools that we used to create this collection. We each bring a very unique spin to all the projects that we do.
What is the price?
The price for our Series 1 pieces are fixed at 0.07 ETH.
Why is that price fair?
We looked at many other collectible projects and compared them before coming up with our price. For us, it was a case of making sure that the price was low enough that many people can buy into our vision and the world – but also not too low as to devalue the amount of work that went into each piece.
Pricing art is always a difficult thing to do, but I think our price point is fair!
What is the Mint Size?
All of our series in the Tiny Legends will be exactly 999 pieces of art. We think that curated exclusivity is extremely important to art and want early adopters to maximize their investment!
Are there any mechanics we should know about?
We have tied the NFTs into a shared world-building website, where collectors can name their critters, as well as create a unique backstory for each NFT that they own. The idea of collective storytelling through the use of NFT collectibles is extremely exciting for us! This is all facilitated on our website at mytinylegends.com
All links available on our site: https://www.mytinylegends.com
Follow us on Social Media