Sutu is an XR Artist/Storyteller who is the creator of the 10k Tezos collection Neonz, co-founder of Eye Jack App, TED Speaker and soon to be releasing his latest incarnation of his project – Circuit Breaker.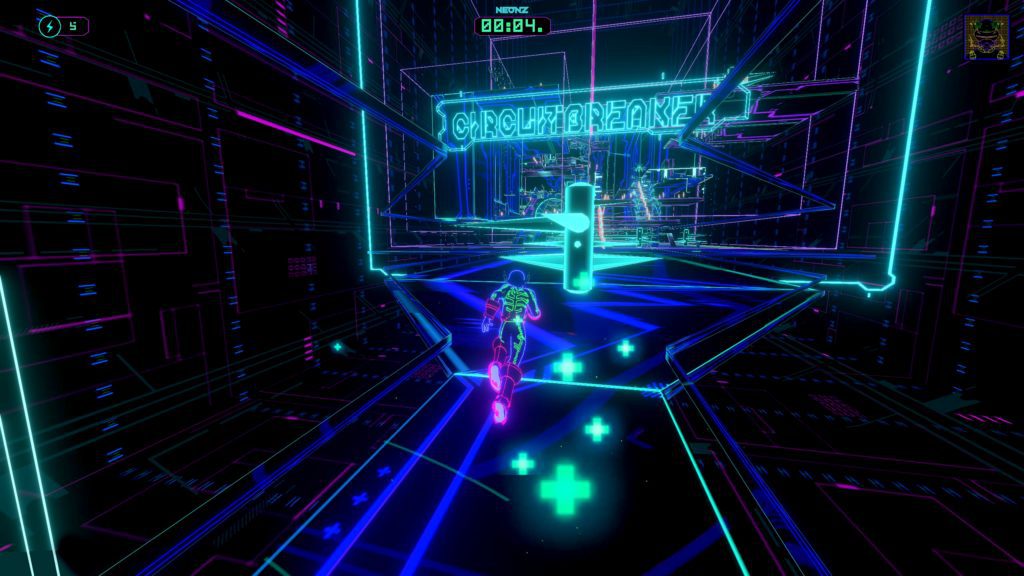 The Sutuverse is a Web3 playground exploring the possibilities of NFT powered interactive experiences including AR, webGL and later in the year some VR.  On July 6, Sutu premiered to the world his new Neonz game 'Circuit Breaker' at the Proof of People exhibition at Fabric in London. The team had a computer terminal set up at the exhibition where visitors were able to play the game as a number of Neonz avatars and battled their way through a neon maze of obstacles to get the fastest time.  Additionally, at the exhibition Sutu showcased  'Neonz Facez' – an interactive AR installation where visitors stand before a large 75 inch screen that is mounted with an iPhone. They were able to activate any one of his 10000 Neonz cyberpunk AR face filters. 
As the next evolution of The Sutuverse – Circuit Breaker is a browser-based speed run game. Sutu is aiming to launch the game publicly in the next few weeks. Launch date TBA, keep an eye on Sutuverse.com for updates. This is a Tezos based project, so users will be able to sync their Tezos wallets and then purchase a Neonz coin to play the game. For folks who own a Neonz already your Neonz will materialize as a full body 3d avatar. In game, they will have the option to customize and pimp out their Neonz with a bunch of new accessories. If you don't own a Neonz, you can play as a nude base model, but will miss out on a few perks.  
This is a huge achievement technologically Sutu is proud of because in his words not only is this first release finished but "we figured out how to get all 10000 Neonz avatars loading in the game and also on peoples faces using AR – still can't believe how smoothly that works." In the long term this is a world building project, and since Sutu comes from a story-telling background, he is excited to further release his long wishlist of new features and lore as the Sutuverse evolves and grows. 
---
Links to explore more of The Sutuverse
Sutuverse Website – https://www.sutuverse.com/
Sutu Eats Flies Artist Website – https://www.sutueatsflies.com/
Neonz Website – https://www.neonz.xyz/
Twitter – https://twitter.com/sutu_eats_flies
---
The author of this article is a collector of Neonz at the time of publication.
Follow us on Social Media