"VeeFriends continues to be the culmination of so many things that I´d like to see in the world. The positive human traits that I think need to grow, and my continuation of passion in building an intellectual property in perpetuity," said Gary Vaynerchuk, Creator & CEO of VeeFriends. "We are on track to achieve what I had envisioned for VeeFriends, and we will continue to create real-life value through these NFTs. I am excited for what's to come and for the opportunity to grow this amazing community even more".  
– Gary Vaynerchuck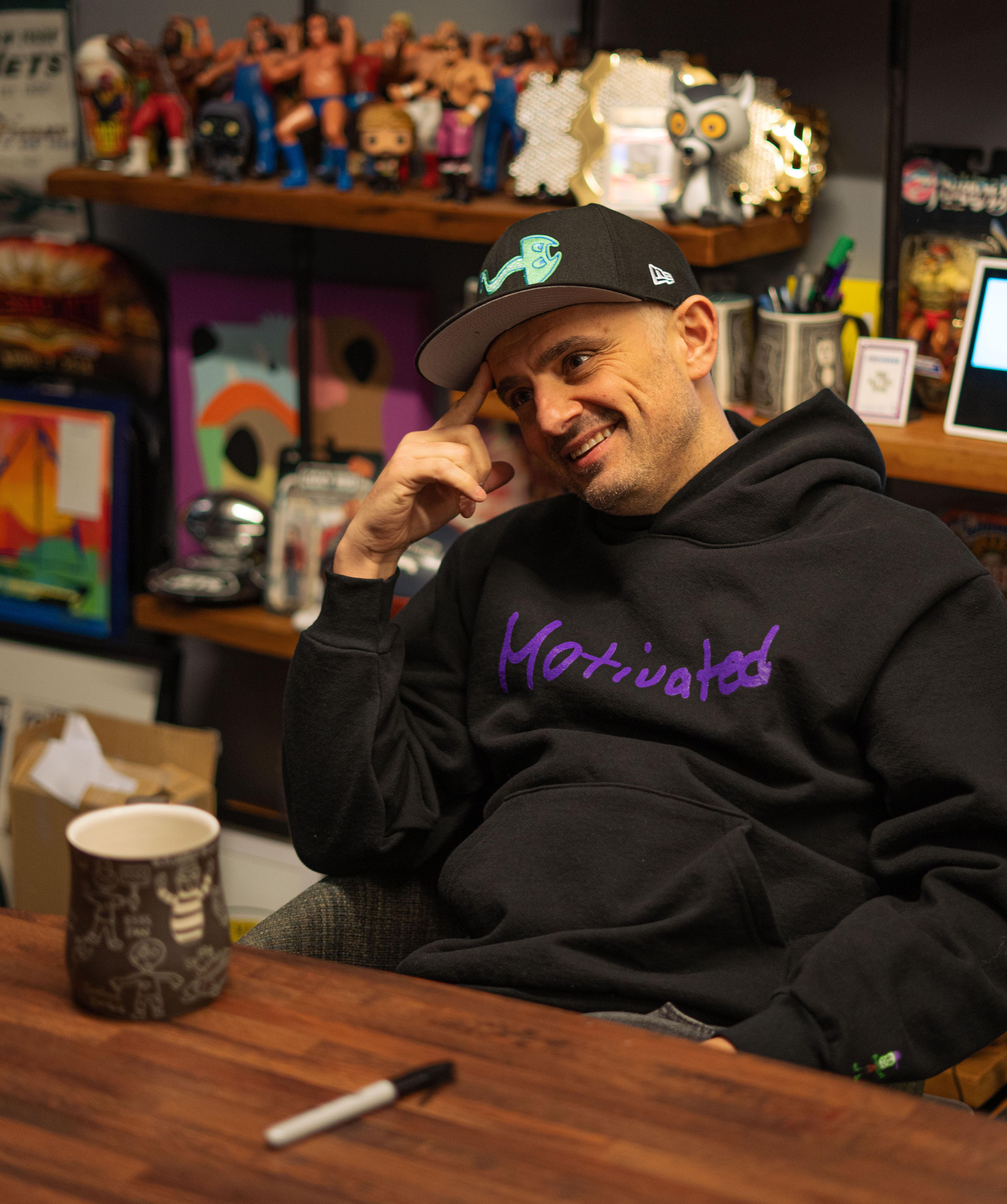 Feb 1, 2021

Creation & Ideation of VeeFriends Series 1 began

Dec 20, 2021

Gary Vaynerchuk announces VeeCon 2022 First Round of Speakers

 50 public figures from the NFT community, artists, celebrities, 

entrepreneurs & entertainers are announced in the first round lineup for VeeCon 2022 in the U.S. Bank Stadium

May 11, 2021

Birth of VeeFriends

Launch of 268 VeeFriends and 10,255 tokens, all of which Gary 

imagined, created and drew himself. 

Aug 27, 2021

Twelve & A Half LiveStream & Creation of "VF Book Games" NFTs

Gary announced that anybody who purchased twelve copies of his 

new book, TWELVE AND A HALF, would receive a free NFT. After 

selling over 1 million copies of TWELVE AND A HALF, 125,000 NFTs 

were born. Those NFTs became known as the collection, Book Games.

Nov 17, 2021

Brand Collaboration: Empathy Wine 

Dec 1, 2021

Gift Goat Collaboration: Danny Cole & Creature World

$1.52M Total Sales to Date 

Gift #1 showcased the renowned artist of Creature World, Danny Cole. 

Danny designed the NFT 'Goats Arrival in Creature World' in five editions of 111, each featuring their own unique colorway. The physical gift was a serialized silkscreen print made by Danny and signed by himself and 

Gary.

Dec 17, 2021

Brand Collaboration: Mattel Creations Teams Up with VeeFriends

 Collaboration Reimagines VeeFriends NFT characters as Collectible 

UNO® cards with Unique Foil Inserts

Dec 18, 2021

Brand Collaboration: VeeFriends x Carrots by Anwar Carrots Merch

 Collection was available in Nordstrom in select stores and online, as 

well as on https://anwarcarrots.com/.

Jan 28, 2022

Gift Goat Collaboration: Profound & Pop Wonder

 $572K Total Sales to Date

Gift Goat #2 featured a combination of artist Pop Wonder and clothing designer Profound. The founder of Profound, Faraz Zaidi, designed a 

serialized windbreaker-style jacket that featured some of his favorite 

VeeFriends. Pop Wonder's NFT took his partner's namesake very 

seriously, designing five editions of 111 each depicting a meeting of the 

Gift Goat & Profound Possum atop a mountain.

Mar 3, 2022

Access Experiences: Podcast Panther 

Record a podcast with Gary Vaynerchuk

Mar 7, 2022

Brand Collaboration: zerocool x VeeFriends

 

zerocool is partnering with Gary Vaynerchuk and his NFT Project, 

VeeFriends, to launch their first trading card set through a 

direct-to-consumer, Blind Dutch Auction

Mar 18, 2022

Gift Goat Collaboration: Vans Sneakers & Isaac 'Drift' Wright

 $705K Total Sales to Date 

Gift Goat #3 took Gary to new heights as he and daredevil photographer Isaac "Drift" Wright (Where My Vans Go) took flight over New York City for a photoshoot that featured their customized Vans sneakers. Isaac 

created 37 editions of 15 photos, each depicting a unique New York City landscape. The physical gift was a customized pair of Vans sneakers 

that featured the art Gary & Isaac drew on their sneakers for their flight

Mar 23, 2022

VeeCon 2022 tickets Airdropped to all Series 1 VeeFriends holders

Apr 8, 2022

Renowned NFT artist SnoFro revealed. 

To commemorate the first ever VeeCon conference, VeeFriends is 

honored to collaborate with Web 3 pioneer Erick 'Snowfro' Calderon. 

Snowfro, the founder of Art Blocks, a first of its kind generative 

blockchain platform, and creator of the Chromie Squiggle,

Apr 14, 2022

 VeeFriends Series 2 Launch

May 19, 2022

VeeCon 2022 taking place in Minneapolis, Minnesota
About VeeFriends
Volume Traded: 49k ETH ($159.3M)

Market Cap: 179,637 ETH ($583.8M)

Discord Members: 341k (Largest NFT Discord community)

Total of 202,811 NFTs created in 1 year 

Total Holder count = 26,157:

Series 1 holders: 5,427

BG Holders: 20,054

Mini Drops Holders: 676

Highest Singular Sale: GOO Gold Empathy Elephant – 130ETH ($494,229)
 The NFT tokens will be released and available for purchase on VeeFriends.com.
Follow us on Social Media