Led by Pantera with Animoca Brands, Polygon and Rockstar Games co-founder Dan Houser
The funding will be used to produce a range of engaging and long-lasting Web3 games and comes amid a new partnership with blockchain game and entertainment hub Gala Games

LOS ANGELES (September 9, 2022) 
Revolving Games
 (RG), a AAA 3 blockchain game company consisting of game industry veterans and founded by brothers Saad, Ammar and Shayan Zaeem, today announces it has raised over $13.2 million from Pantera Capital, Animoca Brands, Polygon, Rockstar Games co-founder, Dan Houser, Dapper Labs, Permanens Capital Partners, Kenetic, Sarmayacar, and DWeb3 Capital, bringing their latest round to $25m for the development of Web3 games and technology.
Revolving Games will be utilizing the capital over the next two years to develop scalable and fully decentralized gaming experiences for both globally recognized franchises and its own original IPs. The company revealed it has already invested over $12 million over the last 2.5 years, developing publishing tools and cutting-edge technology to enable Web3 games to launch faster and more efficiently.
Yat Siu, Co-Founder and Executive Chairman of Animoca Brands said, "We love the work we're seeing from Revolving Games and in particular its passion for building a Web3 ecosystem of exciting, unique gaming experiences. We believe Revolving Games has a bright future and we are delighted to lend our support."
Revolving Games, which launched in 2020 first as a mobile Free to Play game company now consists of two studios and a team of 100+ working on blockchain games across North America, Europe, and Asia. Its first game, 
revealed
 earlier at Galaverse in June 2022, is a Battlestar Galactica-themed blockchain game in partnership with 
Gala Games
 and NBCUniversal. Its second game, Skyborne Legacy, is a social world exploration and trading RPG that will be deployed on the Polygon network.
"Web3 gaming is one of the most innovative and rapidly developing sectors within the crypto industry, and we're proud to be in the vanguard of this digital revolution," added Paul Veradittakit, General Partner at Pantera Capital. "Since 2013, we've been looking out for new thematic ideas and innovative projects that disrupt traditional thinking and become integral parts of the global blockchain ecosystem; Revolving Games undoubtedly fits that criteria."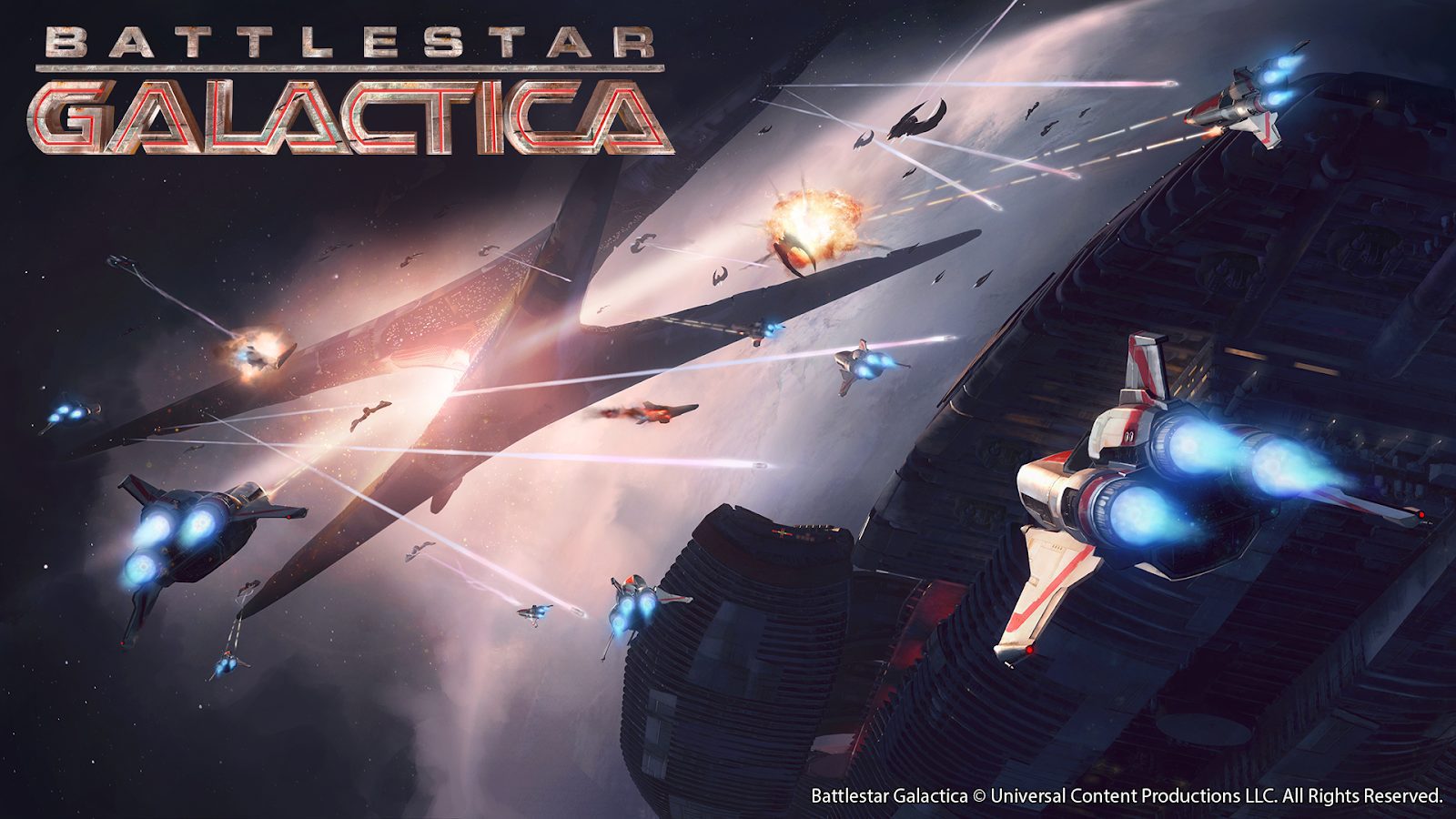 The Battlestar Galactica-themed blockchain game will be a 4X Strategy MMO. Additional details will be announced in Q4 2022.
"Our vision is clear: to build AAA quality games that turn heads amongst the best launches at the top gaming forums like Gamescom and E3! As the world moves from a developer-owned ecosystem to a player-owned ecosystem, Revolving Games will be at the forefront of this evolution whilst continuing to release titles that compete with the best in the traditional video games industry. We are building the future of gaming and gameplay!" said Saad Zaeem, Co-CEO of Revolving Games.
Skyborne Legacy is a cooperative adventure RPG inspired by Nintendo classics like Animal Crossing and The Legend of Zelda. The team consists of veteran game designers who have worked on blockbuster games like Star Trek Timelines, Warhammer, Kim Kardashian Hollywood, Harry Potter: Hogwarts Mystery, Shop Heroes, Zooba, Castle Age and many others. The game will be officially announced on October 4th 2022, with game teaser, roadmap, whitepaper, and details set to be revealed during its live game demo and first AMA. Users are encouraged to follow the game's 
website
, 
Twitter
 and 
Discord
 to stay up to date on the game's development and progress.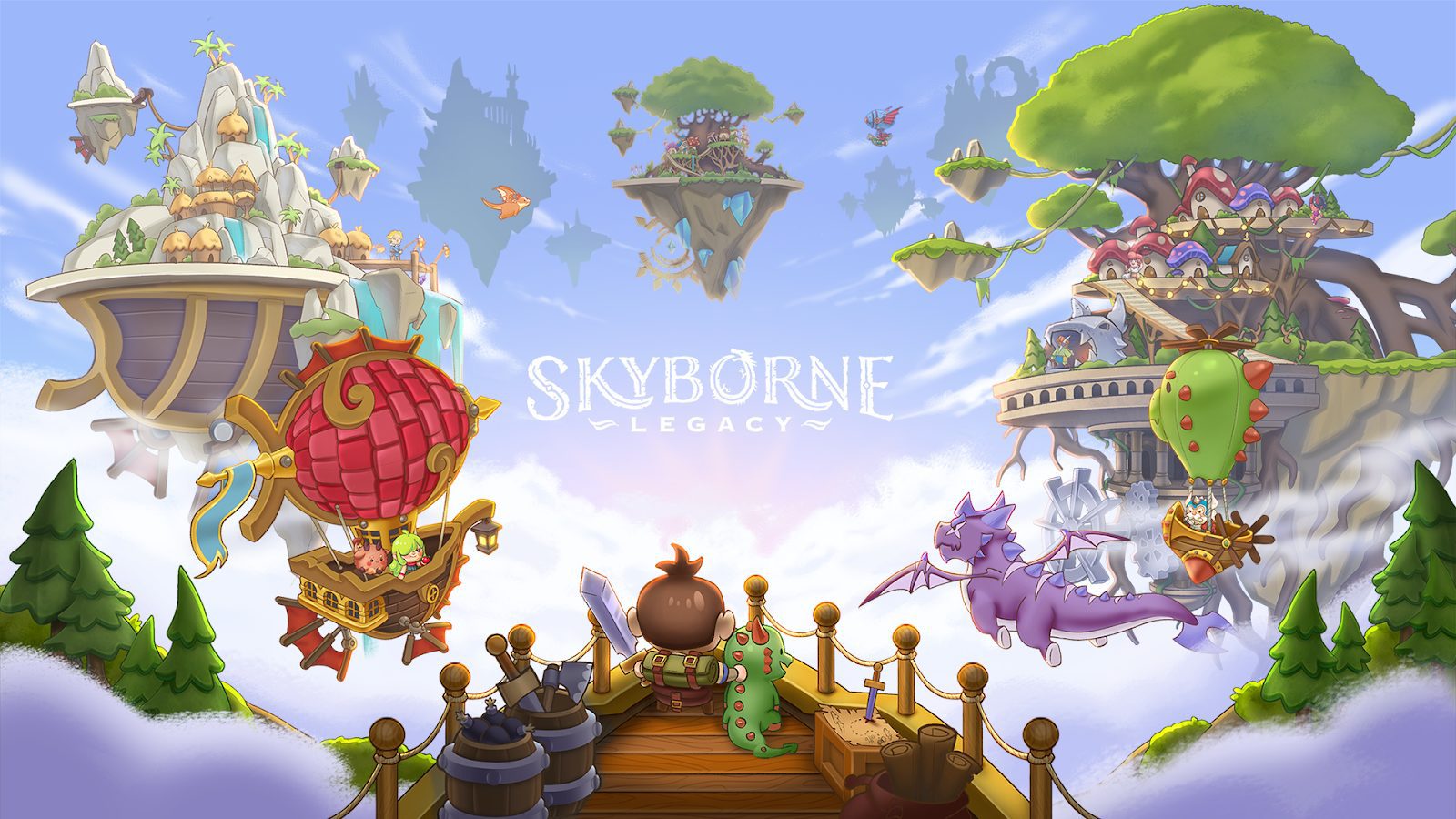 Urvit Goel, Head of Global Games Business Development at Polygon, said: "We're thrilled to be a part of this funding round. Revolving Games' mission to create engrossing and enduring Web3 experiences resonates well with Polygon's own gaming DNA. In line with our mission to enable players to truly own their assets and data, we are thrilled by this opportunity to support the studio's vision and goals in the long term and help make another step toward a more inclusive and diverse future."
Revolving Games is committed to building fun and lasting games first and foremost, and has surrounded itself with strategic investors who will be advising on everything from game development to marketing and brand partnerships to create truly immersive experiences. The legendary game designer and producer Dan Houser joins as a member of the advisory board and investor, former Co-Founder of Rockstar Games, the game publisher behind the hugely successful Grand Theft Auto and Red Dead Redemption series.
"Ammar, Saad and Shayan are homegrown founders that have a longstanding track record of building world class gaming products for global audiences", said Rabeel Warraich, Founder at Sarmayacar. "Web3 gaming is an exciting space for us and we couldn't have backed a better team than RG to execute within that space. Our hope is that RG's inevitable success will act as a catalyst for many new technology companies emerging from Pakistan targeting Web3."
"Saad and Ammar are bringing a wealth of gaming expertise and incredible backers to the table to pioneer the next generation of Web3 games," said Jehan Chu, Founder of Kenetic. "As an early investor in crypto, we are excited to support veteran game studio talent in leveraging the power of crypto to revolutionize gaming."
"We are thrilled to support Revolving Games and their shared vision of democratizing the many different aspects of gaming," added Richard Yuen, Co-Founder at DWeb3 Capital. "We invest in talented teams that build great games with a long-term vision, and we are confident that RG will ship a next-level MMO with exciting game mechanics and visuals."
"It's immensely encouraging to see that our vision is resonating so well with some of the biggest players in the Web3 space," said Ammar Zaeem, co-CEO at Revolving Games. "Thanks to this support and funding, we will be able to bolster our technology and create a more scalable and fully decentralized gaming-focused future."
Follow us on Social Media