By popular demand: multiple creators can now receive earnings from a single OpenSea listing. Now projects that want to donate, or that have more than one creator, can split their fees.  This is becoming more and more common as it allows creators a myriad of benefits including partnering with other artists, launching projects for charity, DAO, or any other project that may make sense.  It's refreshing to see OpenSea being so proactive adding many additional Quality of Life features and benefits in such a short time.
On OpenSea, navigate to the upper right corner and click the Profile icon.
Select My Collections.
On the collection you'd like to edit, click the three-dot menu and select Edit.
Under the Creator earnings heading, enter the earnings wallet address or ENS domain.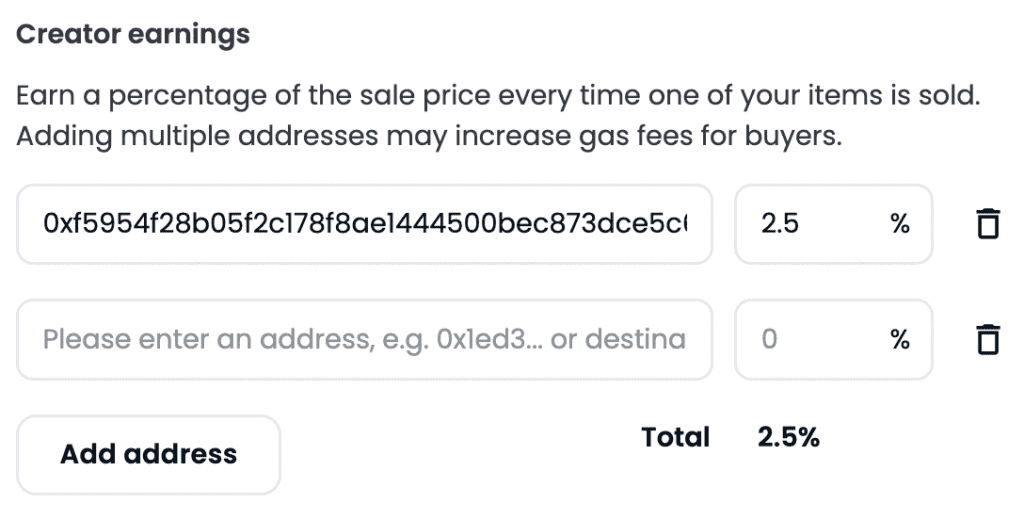 About OpenSea
The world's first and largest digital marketplace for crypto collectibles and non-fungible tokens (NFTs). Buy, sell, and discover exclusive digital items.
Today, we're proud to remain the largest general marketplace for user-owned digital items, supporting multiple blockchains, with the broadest set of categories and the best prices for new emerging digital item classes.
As a company, we're thrilled to be at the center of this growing industry, and will continue to invest in our core infrastructure as we build the most accessible marketplace for buyers, sellers, and creators.
Follow us on Social Media