PHOTOGRAPHER FAMOUS FOR PUBLISHING WORLD'SFIRST DIGITALPHOTO BREAKS INTO NFT REALM with REVOLUTIONARY and EXCLUSIVENEWAUCTIONS.
"BEAUTY AND THE BEAST"
Marco Glaviano, one of the world's most acclaimed fashion photographers, set to release exclusive and never-before-seen NFT artworks from extensive archive for sale via new Digital Art Gallery PINHOLE.
Milan, Italy –  November 27, 2021 — Italian fashion photographer and legend, Marco Glaviano – celebrated worldwide for his boundary-breaking work in publishing the world's first digital photo in 1982, — is offering collectors the chance to own one-of-a-kind NFTs of his photographs. The NFTs will be auctioned exclusively by Pinhole via Rarible, a top-ranked NFT marketplace trusted by celebrities and budding creators alike. Art lovers and collectors around the world can bid on Marco Glaviano's NFTs this November 29th, 2021 (Cyber Monday).
Alongside his classic photographs of supermodels Cindy Crawford, Paulina Porizkova, and Iman, the auction includes a never-before-published photograph of Alexis Ren, — social media phenomenon and celebrity who was included in Maxim's Hot 100 list of Sexiest Women in the World in 2019, boasting 15 million followers on Instagram — and a portrait of Donald Trump, taken in 2004 at his apartment in Trump Tower, originally shot for Vanity Fair.
With countless photographs hanging in iconic art museums, as well as stunning private collections across the world, and a career that spans over 500+ magazine covers–for the likes of American Vogue, Harper's Bazaar, and Vanity Fair–Glaviano is one of the world's most renowned fashion photographers. Widely credited with "sophisticating the pinup" and creating the "super model" look of the 80's and 90's, Marco's body of work played a fundamental role in elevating fashion photography from pictures in magazines to a fine art. As a pioneer in bending the boundaries of technology, Marco is now offering art collectors the chance to own his exclusive collection of NFTs. Each NFT purchase on Rarible will come with a unique unlockable element ranging from behind-the-scenes photos to Social Media shoutouts from Alexis and Marco. Cindy's Kiss, for example, will include the once in a lifetime opportunity to shoot with Marco Glaviano in one of his studios, and a personalized video message from Cindy Crawford.
The founder of Pinhole, said of the release:  "Marco's work has always been ahead of his time, and always fully focused on pushing digital to the forefront.  His photos have been coveted by top art collectors for years and the NFTs in this collection are a great fusion of a truly iconic age and his inspirations of today. It's truly remarkable what he's achieved and to be able to finally offer these pieces to art lovers and collectors via our new digital art gallery in collaboration with Rarible is a dream come true."
PINHOLE (www.pinhole.art) is a newly launched digital art gallery designed to create, curate and auction art NFTs for the world's most iconic, and most up-and-coming–photographers. This is the first collaboration from the digital art gallery, with more planned releases in the near future.
The drop is live at https://rarible.com/beautyandthebeast
Marco Glaviano said: "I'm happy that we finally have a new platform to showcase digital photography, as I've been working on digital photography for nearly 40 years and my work has always been about pushing the boundaries of what digital photography can do".
Cindy Crawford said: "Marco and I have been collaborating since the beginning of my career. We've shot countless editorials, advertising campaigns and my swimsuit calendars.  I've always appreciated his unique ability to see and capture his subject—no matter what is in front of his lens. He's always viewed the world multidimensionally and it's that vision that sets him apart.  It makes perfect sense to me that he would enter the world of NFT's just as he embraced digital photography in the 80's."
Alexis Ren, a new friend of Glaviano's, is particularly excited about this new venture and stated: "This photo is one of my favorites from my entire career, it's a piece of art and Instagram banned it, therefore it was our first choice to turn into an NFT which has fewer boundaries and more potential of living forever. It was really special to meet Marco Glaviano who has crafted an aesthetic that I've looked up to for so long. Being able to connect with Marco through family was really special. Getting to shoot with him was even more special because I grew up really falling in love with the way the women were in his photos and how their energy was just powerful and commanding. It inspired me to be the woman I am today. I love this crossover where we are adding the legacy of this photographer into this new NFT phase. And I'm very honored to be a part of it and keep his memory alive because he has done so much for the fashion industry and for my life personally."
About PINHOLE
Pinhole is a digital art gallery – the new way of collecting photographic art. Established in 2021, Pinhole facilitates the sale of the world's most iconic photographic work as NFTs. NFTs (Non-Fungible Tokens) are digital recreations of artworks that are unique to their owner and are sold and validated via the Ethereum blockchain using the Rarible marketplace.
Pinhole aims to explore the connection between art and photography, further blur the divide of art buying and technology, and usher in a completely new wave of buyers, collectors and enthusiasts across the world.
About RARIBLE
Rarible is a top-ranked, community-centric marketplace for NFTs. Launched in 2020 by Alexei Falin and Alex Salnikov, Rarible offers a platform to artists and collectors looking to create, collect, and trade digital collectibles. Since its inception in 2020, Rarible has grown rapidly and has become one of the most well-known and highly ranked NFT projects in the market, backed by Venrock and CoinFund. For more information, please visit www.rarible.com and follow us on Twitter at @rariblecom and Instagram at @rariblecom.
About Marco Glaviano
Marco Glaviano is an Italian photographer and architect, who has worked for leading fashion magazines and brands on both sides of the Atlantic, and with many of the world's best known models. He has been a pioneer of digital photography being the first to publish a digital picture in American Vogue in 1982. His photographs of fashion, celebrities, landscapes, and jazz have appeared in numerous museums and are represented in private and public collections worldwide. Glaviano has published fifteen books to date, composed of his own personal photographs of the most famous models, actors and celebrities of the last decades and his other passions, Jazz, portraits and landscapes.
Throughout his illustrious career Glaviano has continued to photograph fashion and beauty for the leading American and European magazines and through these mediums has achieved status in the fashion industry as one of the top photographers in the world, having photographed more than 500 covers and editorials for the most prestigious international publications.
In 1995 Glaviano designed and founded Pier 59 Studio in New York, which is still today recognized as the most important photo studio in the world. His early interest in the new digital photography revolution led him to publish the first ever digital fashion picture in American Vogue in 1982. During his long career, he has been a consultant for Kodak, Fuji, Hasselblad, Phase One, Sinar and Scitex to advance the cause of digital photography.
Marco has had thirty solo exhibitions of his work, in New York, London, Los Angeles, San Francisco, Southampton, Miami, St.Barth, Milan, Moscow, Palermo, and Capri. The first solo show was in Palermo in 1948 at age six (drawings) and his artwork is part of many important private collections worldwide.
Never to be restricted by just one form of media, Glaviano has also photographed many major advertising campaigns for clients such as Valentino, Giorgio Armani, Roberto Cavalli and many others.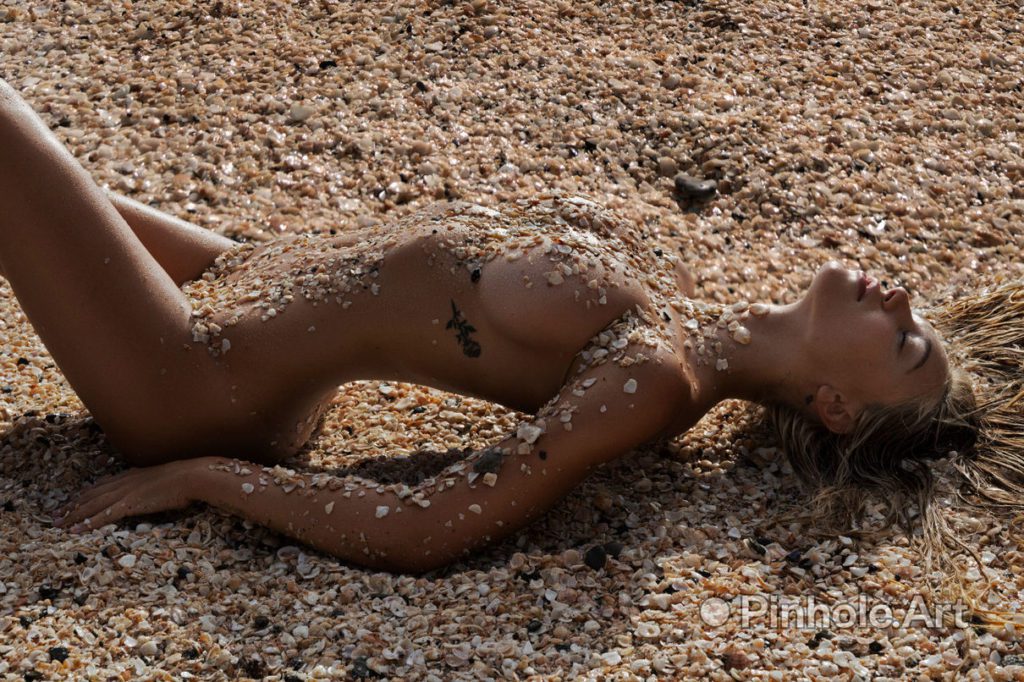 About Alexis Ren
Alexis Ren is one of the most recognizable influencers in the world, and an advocate for mental health, self-love, and empowerment. Forbes coined the term "influencer" in their first article about her in 2015. Ren started her modeling career at 13 with Brandy Melville, she has since then garnered huge social media recognition with over fifteen million fans on Instagram.
In 2020, Alexis launched her We-are-Warriors platform, a community focused on fitness, education, meditation, and mentorship, with members given access to live calls with Alexis herself once a week.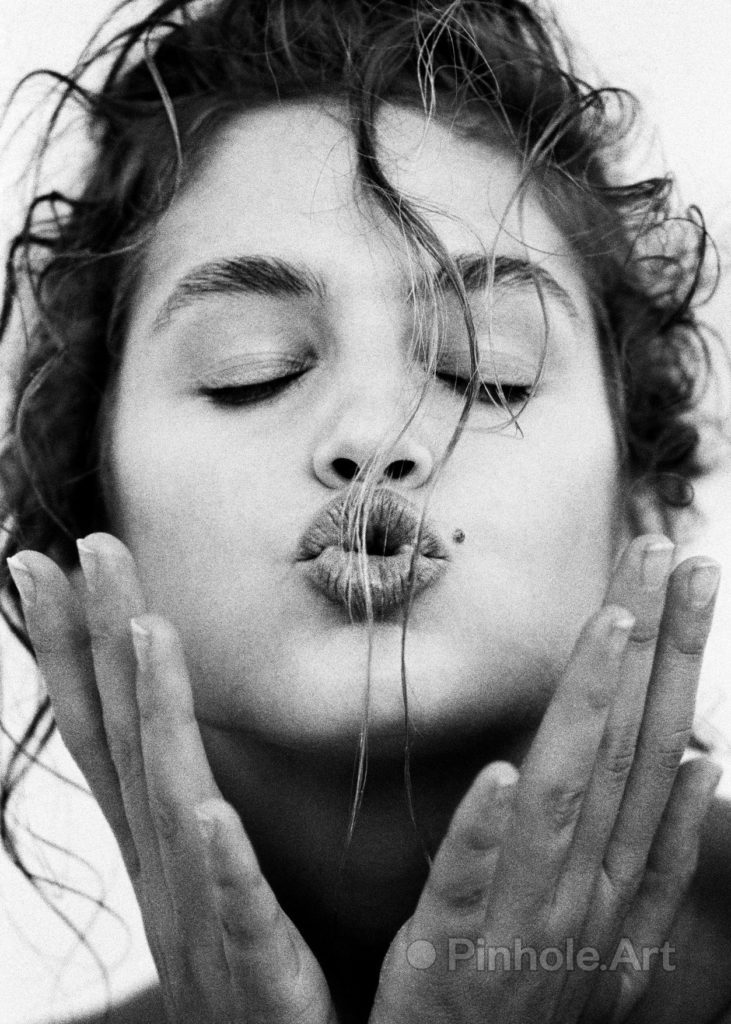 About Cindy Crawford
Cindy Crawford is one of the most recognizable faces in the world and one of the 5 first supermodels. Cindy was America's most celebrated fashion model, embodying the rise of the "supermodel" as a late-twentieth century cultural phenomenon. Since then her career has transitioned into television host, actress and businesswoman to name a few. She's dedicated to philanthropic, and charitable programs, specifically children's cancer.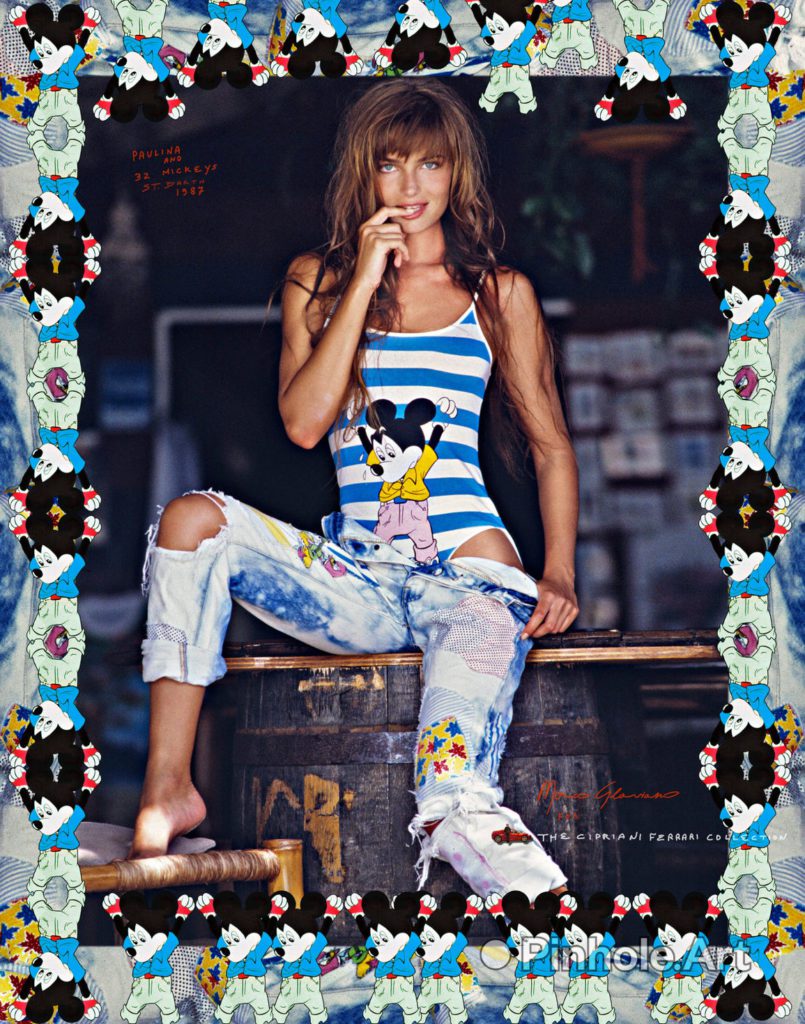 About Paulina Porizkova
Supermodel Paulina Porizkova has modelled for Chanel, Versace and Dior, and appeared on the cover of multiple Vogues, Sports Illustrated. She earned what was then the highest-paying modeling contract ever: a $6,000,000 contract with Estée Lauder, in 1998. She was part of the judging panel of America's Next Top Model. She continues to inspire women by modelling on Instagram and speaking out about feminism, age-ism, equality in the fashion industry, and true beauty.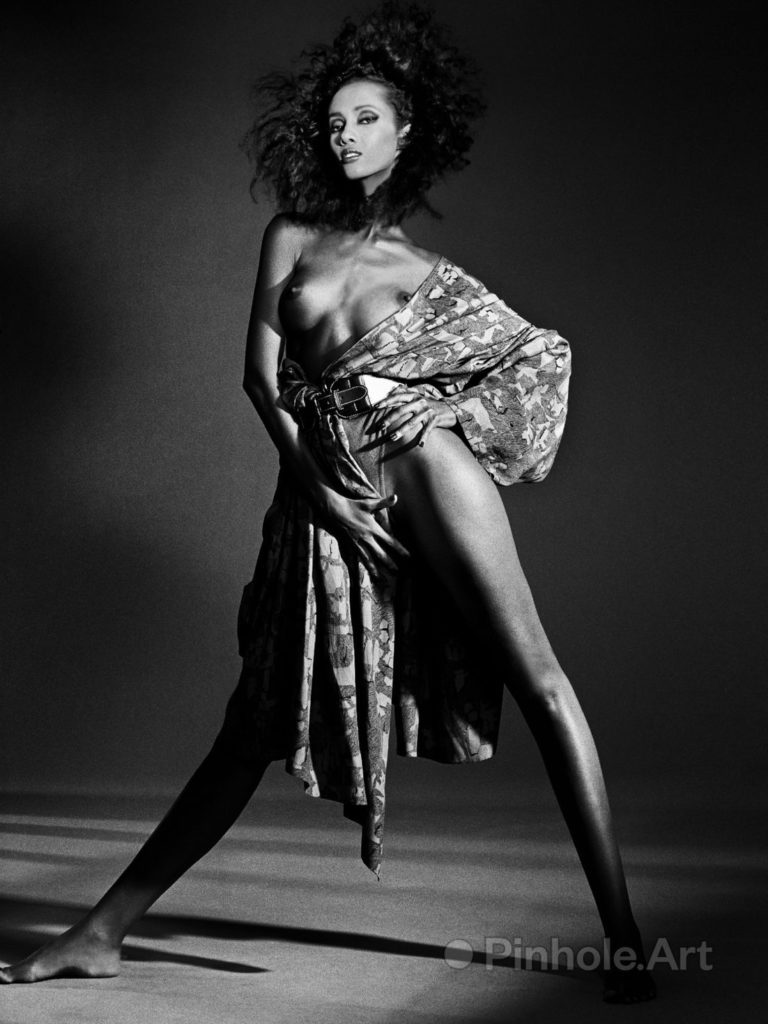 About IMAN
Iman Bowie A muse of the designers Gianni Versace, Thierry Mugler, Calvin Klein, Donna Karan and Yves Saint Laurent who devoted a collection to her, "The African Queen" As a businesswoman, she has launched successful cosmetic brands for women of color and runs multiple companies selling fashion accessories, Home decor and Jewelry lines.
She is the widow of English rock musician David Bowie, whom she married in 1992.
Follow us on Social Media