The interview is with Konstantinos Giannopoulos, also known as Kosta, who is a portrait and nude photographer living in Germany. Kosta learned photography through practice and the internet and began creating NFTs in February 2022 on Foundation. He likes to be inspired by people's fears and worries, models' stories, and places he visits with his family. His creative process is flexible, sometimes having a clear vision and planning the shoot, while other times letting the shoot evolve organically. Kosta's style involves shooting with daylight, and he sees a positive development in his style. He believes that NFTs have a great future ahead and will open doors for many hidden talents. Kosta's upcoming drops will take some time as he has many ideas to implement.
Can you tell us about your background and how you got into creating NFT art?
Kosta: Hi, I'm Konstantinos Giannopoulos, but everyone calls me Kosta. I'm a portrait and nude photographer living in Germany, and I'm the son of Greek immigrants who came in the late 60s. I'm 43 years old, married, and have three children. I've been interested in photography since I was a child, but during the analog time, developing films was not cheap. I learned a normal profession, and when it was financially possible, I bought my first mirror DSLR camera to photograph our first child. I still do photography alongside my job, and maybe I'll manage to live from it, which would be my dream. I didn't study or get taught photography. I learned everything through practice and from the internet. I first read about NFTs in February 2022 when I switched from Instagram to Twitter because of the nude regulations. When I read a few posts from Kingofmidtown.eth, I really wanted to be a part of it because I wanted to achieve more than just likes on social media with my work.
When did you shape your first NFT? Which platform did you choose and why?
Kosta: I shaped my first NFT at the end of February on Foundation. I liked the site layout, and it was easier to find high-quality photography NFTs there.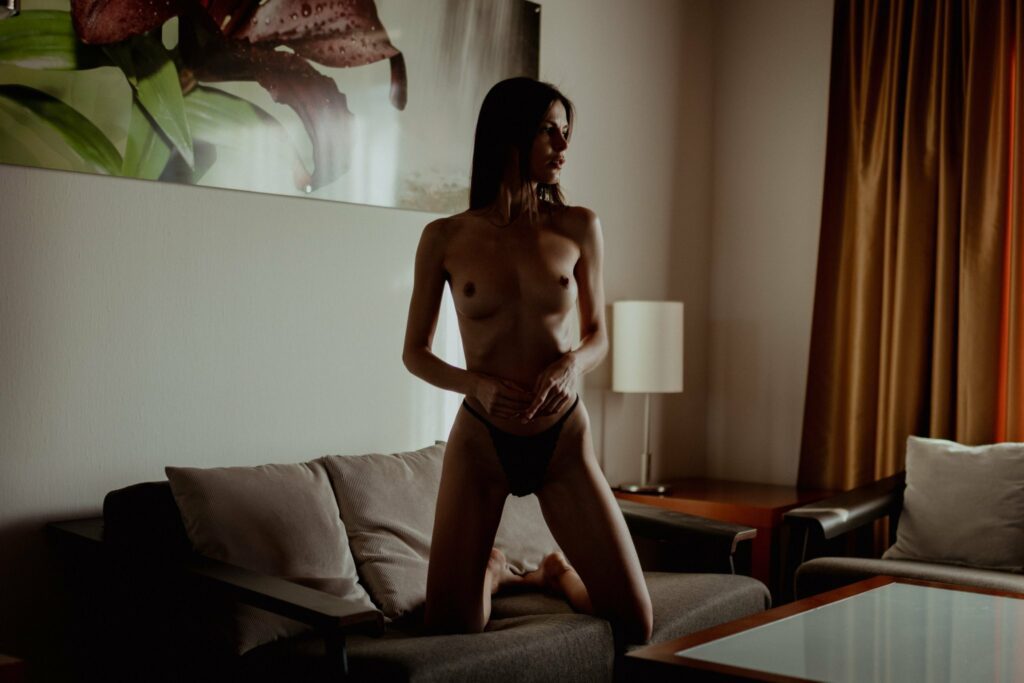 Can you tell us one thing you can't live without? (and why)
Kosta: My family, because they have supported me to pursue my passion.
Who are some of your favorite artists, both in the traditional and NFT space?
Kosta: This is a difficult question because I like too many different artists from different genres. I can't decide on a selection.
Can you talk about a specific piece of NFT art you've created that you're particularly proud of?
Kosta: It's hard to answer because as an artist, you have a different relationship to what you create than the viewer. For example, "A Summer Day in the Corn Field" is currently being shown in Beijing, and "Superbadgirl" will be shown at NFT NYC 2023, which makes me proud that those two are being shown, but I don't love them more than the other NFTs.
How do you get inspired and keep coming up with new ideas for your art?
Kosta: I am inspired in different ways. I am a very empathetic person. For example, a few days before I created my collection "Trapped inside me" on Foundation, I had a conversation with a collector who told me that no one around him knows that he loves to collect nude art because he is afraid of the reactions of others. With this series of pictures, I wanted to represent the fears and worries of people who do not dare to show the real me and come out of themselves. In my collection "Hope at Ninfa," I was influenced more by the model. Since she fled from Ukraine, she revealed to me during the preliminary interview your worries and fears that the war there triggers in her. There are also situations, such as walks with my family, where I see places where I can directly imagine a shoot with a model. Then I think about how I want to implement this and how the model should look, etc. It has also happened that I have booked only the model, and the ideas came only when we were at the location. I am inspired or influenced in many ways.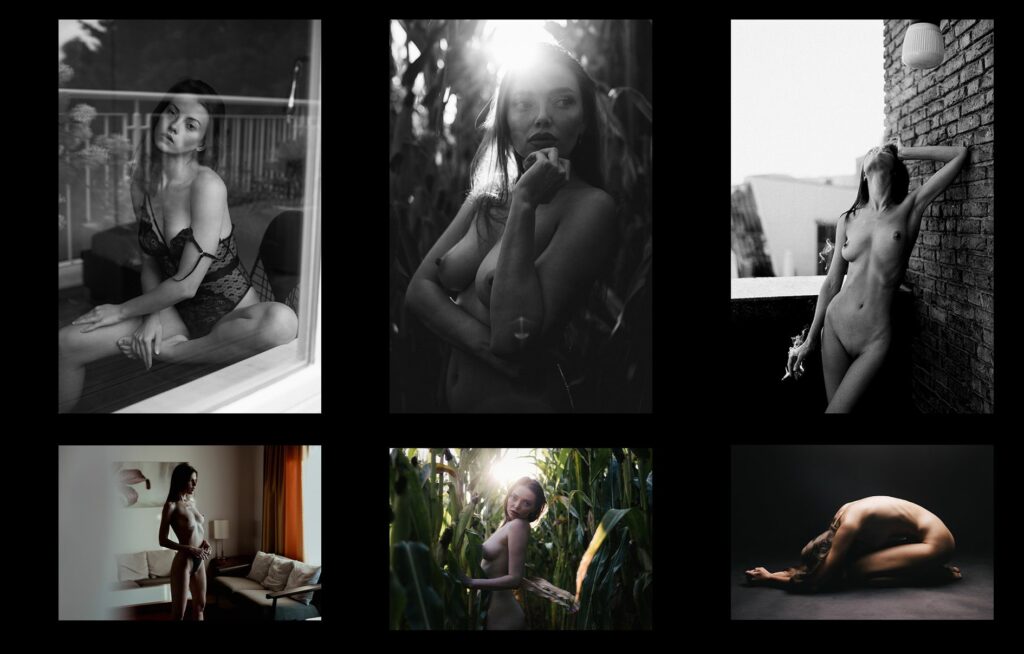 Can you tell us about your creative process and how you go about bringing your ideas to life?
Kosta: My creative process is quite flexible and depends on the project. Sometimes I have a clear vision of what I want to achieve, and I plan the shoot accordingly, from the location, model, and wardrobe to the camera settings and lighting. Other times, I have a rough idea, and I let the shoot evolve organically, guided by the model's energy, the surroundings, and my intuition. I always try to establish a comfortable and respectful atmosphere on the set, where the model feels safe and can express herself freely. After the shoot, I select the best images and edit them in post-processing to enhance their aesthetic qualities and convey the mood and message I had in mind.
If you could travel anywhere in the world, where would you go, and why this location?
Kosta: A very big dream was to visit New York, which I can finally realize this year and visit NYC in an NFT as one of my NFTs is shown. Otherwise, I would love to travel to the USA because this country has so many beautiful places with stunning landscapes.
How did you come up with your specific style?
Kosta: It's hard to say, but maybe it was influenced by my first contact with nude photography at a workshop. That was in an old production room where the light was incredible to photograph nude. Since then, I want to shoot only with daylight in every shoot. But unfortunately, it's not always possible because in winter, the days are short, and the weather is not always great in Germany, so I have to go to the studio.
How has your style evolved over the years?
Kosta: I see a positive development in my style. I always learn something, and if that were not so, it would be sad because there is no more development.
What do you see as the future of NFT art, and how do you see it evolving?
Kosta: NFT art has a great future ahead, and we are still at the beginning. I guess and hope that it will become technically easier for the average consumer, so that more artists and collectors will come in.
How do you balance the technical aspects of creating NFT art with the creative side?
Kosta: When I have the creative phase, I don't think about NFTs anymore – that would be too distracting.
How do you think NFTs have changed the art world, and what impact do you think it will have in the long term?
Kosta: We are still at the beginning, but it will happen. In the long run, it will be indispensable because it opens the door to the world for many. There are so many hidden talents that are not discovered, but with NFTs, you can showcase your art from anywhere you have internet.
Where do you see yourself and your work headed in the future, and what goals do you have for your NFT art career?
Kosta: It's difficult to answer in a bear market. Hope and see are quite different for the reason I cannot answer the question. I only hope for more in the future.
Where can collectors find your work? 
Social links:  
marketplace links: 
Follow us on Social Media