If you're a big fan of music icons like Snoop Dogg, Drake, and Gunna, you may wonder where they store their valuable digital assets and crypto. Well, the answer is not far-fetched. These rap icons trust Ledger, the industry leader of hardware cold-wallets for cryptocurrencies and digital assets, to hold their valuable digital assets.
Recently, Snoop Dogg was spotted wearing a specially designed gold and black diamond blinged-out Ledger Nano X around his neck at WWE's biggest annual event, WrestleMania 39, in Hollywood. The Death Row Records inspired piece was styled by Talia Coles and designed by famed jeweler Eliantte, making it a true statement piece that perfectly complements his iconic style. The custom Ledger Nano X is enhanced with pave diamonds around a gold finish and emblazoned with the name of his legacy-filled label Death Row Records.
Ya'll know I trust Ledger as the brand to keep my most valuable assets safe," declared Snoop Dogg. "While I was hosting this year's WrestleMania, it was crucial for me to make sure my digital assets were protected, no matter what I was doing or where I was at. It's important for me to take strong measures to safeguard my digital assets. And this custom Ledger Nano, let me tell you, it's not only necessary but also a flex accessory that reflects my personal style. And you know what's the safest place for it to sit? Around my neck, baby!" – Snoop Dogg
But Snoop Dogg's custom Ledger Nano is not just a stylish accessory. It also serves a practical purpose in today's digital world. The device is known as the gold standard for securely storing and managing cryptocurrency and blockchain assets. As digital lifestyles continue to rise, it has become increasingly important for individuals to protect their digital assets, and Snoop Dogg is leading the way by showcasing his commitment to the security of the space.
Drake and Gunna are also among the prominent figures in the rap community who have publicly endorsed Ledger. Drake showcased his blinged-out Ledger on social media, proving that even the most successful artists in the industry understand the importance of protecting their digital assets. Gunna also rocked a Ledger at the 2021 MetBall, proving that Ledger's wallets are not only necessary, but also very stylish.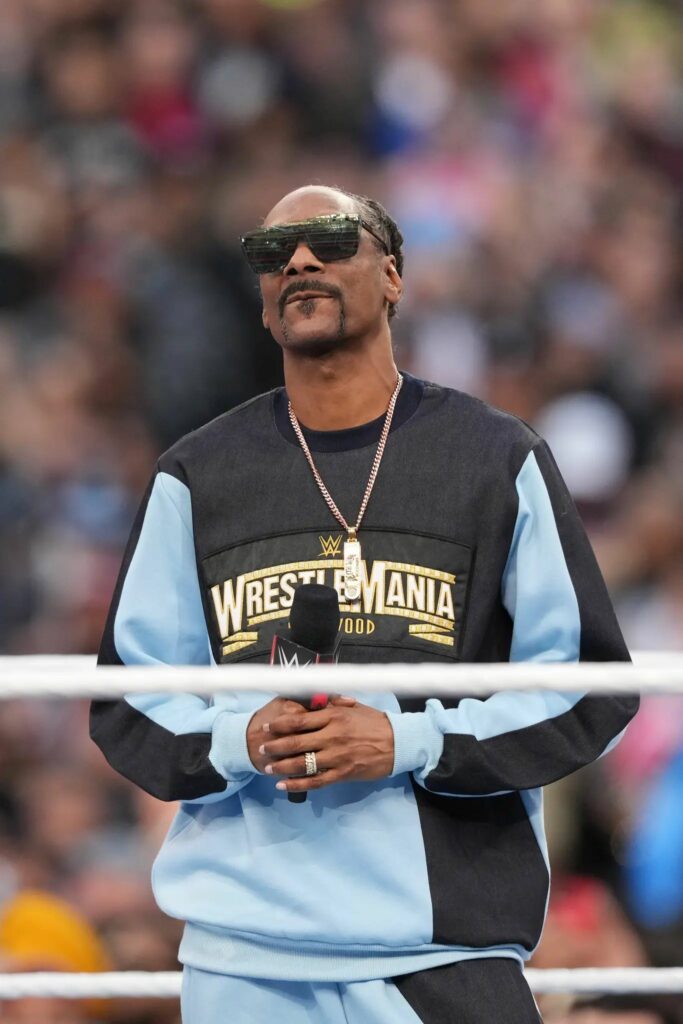 An increasing number of high-profile musicians putting their trust in Ledger, it's clear that the company is the industry leader in digital asset protection.
Founded in Paris in 2014, Ledger is a global platform for digital assets and Web3. Ledger is already the world leader in Critical Digital Asset security and utility. With more than 6M devices sold to consumers in 200 countries and 10+ languages, 100+ financial institutions and brands as customers, 20% of the world's crypto assets are secured, plus services supporting trading, buying, spending, earning, and NFTs.
Ledger products include: Ledger Stax, Nano S Plus, Nano X hardware wallets, Ledger app, Ledger Market, the world's first secure-minting and first-sale distribution platform, and Ledger Enterprise. With its ease of use, Ledger allows a user to begin investing in digital assets and ultimately, achieve financial freedom in a safe and stress-free environment.
So, whether you're a musician, investor, or just someone interested in securing your digital assets, Ledger has got you covered. The smartest choice when securing your crypto is using a hardware wallet that stores private keys offline, making them independent of third parties and resistant to online threats.
A real world warning
It is important to note that while celebrities like Snoop Dogg, Drake, and Gunna may publicly showcase their Ledger Nano wallets as a fashion statement or a way to demonstrate their trust in the security of Ledger's hardware wallets, it is not recommended for anyone to broadcast their Ledger or keep it on their person in a public setting. It is important to ensure the utmost security of your digital assets, and it is advised to keep your Ledger in a secure location where it is not easily accessible to others. So, while it may be part of the culture for celebrities to flaunt their Ledger Nano wallets, it is not advisable for anyone to follow suit without proper precautions and security measures in place.
Follow us on Social Media