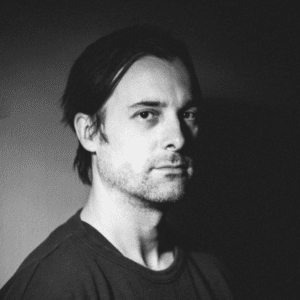 About Cleon Peterson
Cleon Peterson is an LA-based artist whose chaotic and violent paintings depict a struggle between power and submission in the fluctuating architecture of contemporary society.⁠ In our opinion it's exciting to see such an established artist (see his exhibits below) enter the NFT realm and explore ideas in such fascinating new ways.
EXHIBITED AT
GALERIE DU JOUR — AGNÉS B
PİLEVNELİ — ISTANBUL
OVER THE INFLUENCE — HONG KONG & LA
PLUS ONE GALLERY — ANTWERP
LIBRARY STREET COLLECTIVE
NEW IMAGE ART GALLERY
ALICE GALLERY
THE HOLE NYC
DEITCH
---
About the Collection
Petersons Second NFT collection, "So It Goes," dives into man's unquenchable thirst for power and destruction. In Revolution 1 (the White Album), John Lennon shared a reflective, disillusioned but honest moment singing: "When you talk about destruction, Don't you know that you can count me out, in."
These NFTs, shocking at first but eerily ordinary as they repeat, elicit truths that we are all implicated in but would like to deny.
In the end, one tries to ascribe meaning to tragedy. Living with the idea that good should always prevail, it is somehow against nature itself if bad happens. But as we experience the modern world, it's undeniable that absurdity is at the root of everything, and the best we can do is understand that nothing makes sense, thus "So It Goes."
5 Collections
Selected Solo Exhibitions:
2020
'Hysteria' at OTI Gallery, Los Angeles
'Rose Béton Biennale' at Musée des Abattoirs, France
2019
'Stare Into The Sun' at Pilevneli, Istanbul
2018
'Blood & Soil' at OTI Gallery, Los Angeles
2018
'The Shadow of Men' at Museum of Contemporary Art, Denver
2017
'Victory' at Galerie Du Jour, Paris
2016
'The Judgement' at Plus One, Antwerp
'Purity' at OTI Gallery, Hong Kong
2015
'Poison' at Library Street Collective, Detroit
2014
'End of Days' at New Image Art Gallery, Los Angeles
Selected Group Exhibitions and Projects:
2017
The Maxi Edmond De Rothschild, Gitana, France
'Lock Route' at Gillman Barracks, Singapore
2016
Eiffel Tower, Nuit Blanche, Paris
Warehouse 421, Abu Dhabi
2014
Lasco Project at Palais de Tokyo, Paris
2011
Postermat The Hole, New York
Pure Logo at New Image Art, Los Angeles
Public Domaine at La Gaîté Lyrique, Paris
2010
Come As You Are at Prism Gallery, Los Angeles
The Power of Selection at Part 3, Western Exhibitions, Chicago
2009
14 Artists at New Image Art, Los Angeles
Trailblazers at Boutwell Draper Gallery, Sydney
Ginger at New Image Art, Los Angeles
2007
Art Basel at Deitch Projects, Miami Beach
Mail Order Monsters at Deitch Projects, New York
Brodeo at New Image Art, Los Angele
Follow us on Social Media