Beeple, also known as Mike Winkelmann, is a digital artist and graphic designer from South Carolina, USA. He is widely known for his unique style of creating digital artworks using 3D modeling, animation, and compositing. Beeple started creating digital artworks in the early 2000s, and since then has created a vast collection of artworks that have been widely praised by the art community. He has also won several awards for his work. In March 2021, Beeple's artwork "Everydays: The First 5000 Days" was sold for $69.3 million at Christie's auction, making it the most expensive digital artwork ever sold. This sale brought Beeple's artworks to mainstream attention, and he has since become one of the most sought-after digital artists in the world.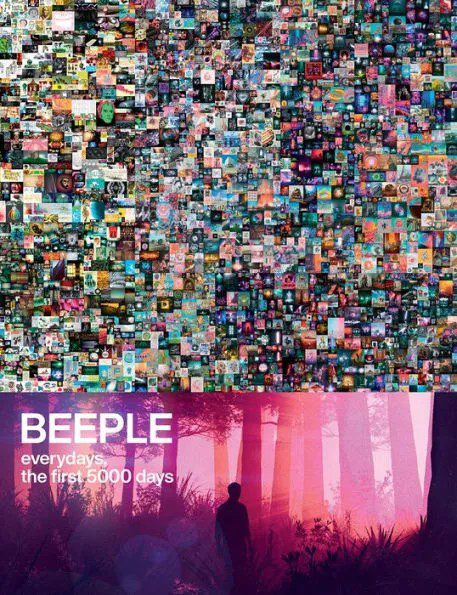 The book is $65.00 plus shipping but use PREORDER25 for 25% discount. Barnes and Noble has released the first monograph on digital artist Mike Winkelman, also known as Beeple. The book, titled "Beeple: Everydays, the First 5000 Images," is a collection of the artist's first 5,000 daily digital creations, ranging from pop-culture caricatures to sci-fi landscapes. The book also includes an interview with the artist, where he reflects on his career and newfound fame. The book will ship by the end of february.
Beeple became a global phenomenon on March 11, 2020, when Christie's sold a digital work of his for more than $69 million, launching the NFT (non-fungible token) craze. The book is available for purchase at $65.00 plus shipping, with a 25% discount using the code PREORDER25.
You can check out the book here.
Follow us on Social Media