The world of art is constantly evolving, and with the advent of digital technology, it has taken on a new dimension. The rise of digital art and the emergence of blockchain technology have paved the way for new opportunities for artists, collectors, and enthusiasts. Moonbirds and Proof Collective are two such initiatives that are transforming the way we think about and experience digital art. In this blog post, we will provide an overview of these initiatives and what they have in store for the future of digital art.
It's been a hell of a year
In the past year, Proof Collective has experienced a tumultuous journey. The value of PROOF has declined significantly, which has raised concerns among its members. Additionally, Ryan Carson, one of the co-founders of Proof Collective, was ousted due to massive controversy, which led to speculation about the future of the initiative. Kevin Rose, another co-founder, has also faced criticism for his involvement in the initiative, with some users expressing concerns about his previous business ventures and his potential influence on the direction of Proof Collective. Despite these challenges, Proof Collective has continued to operate, and its recent merger with Moonbirds has sparked renewed interest in the initiative.
Proof Collective: Supporting Digital Renaissance
Proof Collective is an art collective that supports the digital renaissance by providing a platform for artists to showcase their works and for collectors to acquire them. It offers a 3-year membership until January 2025, during which time art exhibitions will continue throughout the year. Post-January 2025, Proof will turn into codename: 'MB Elders'. Elders will unify Proof Collective & Moonbirds. The initiative aims to foster a community of like-minded individuals who are passionate about digital art and its potential.
Moonbirds: Supporting the Broader Art Eco-System
Moonbirds is an art collector's pfp that supports the broader art eco-system. It is designed to be part of specific experiences around art and is here to democratize access to digital art for everyone. The initiative is built on blockchain technology, ensuring that the provenance and authenticity of each artwork are transparent and immutable. It provides a unique opportunity for collectors to own a piece of digital art while supporting artists and the art ecosystem.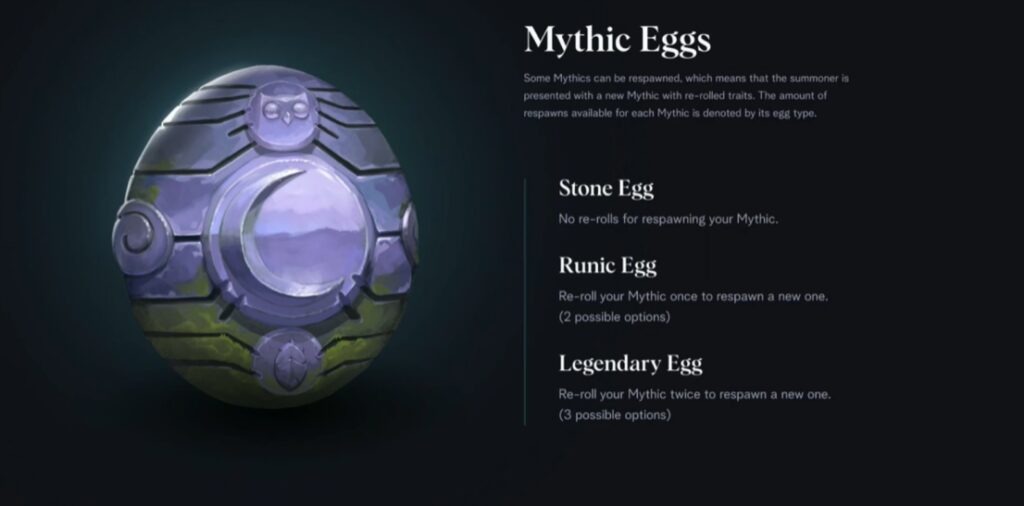 Diamond Nest Rewards and Mythics
Diamond Nest rewards are the final tier of the Moonbirds initiative, and it offers special bonuses and privileges for the most dedicated members. The Diamond exhibition, which is set to take place on April 18th, is an example of such rewards. Mythics, on the other hand, are a passionate group of people who form an accessible entry point into the community. They are not eligible for future art drops, but they have access to special privileges and bonuses.
Mythic Eggs and Future Plans
The first Mythic Eggs will go out on April 17th to diamond status members. There are three varieties of Mythic Eggs, namely Stone, Runic, and Legendary, which allow Mythics to respawn. As for future plans, there is a lot in store for Moonbirds and Proof Collective. Some of the upcoming events include the Pace Gallery mint on March 15th, the Proof Curated drop in April 2023, and the release of Hoodies soon. Additionally, there will be new backgrounds for Sqiggle & Fidenza holders.
Through Jan 1, 2025:
Nothing changes for the PROOF Collective, and all drops and benefits are as promised.
New art-focused drops for Moonbirds and limited access opportunities for current exhibitions.
Mythics are an extension to the wider community but will not be eligible for art drops.
After Jan 1, 2025:
Moonbirds are unified, and they now have Elders.
Grails and other Collective-exclusive products will be available for both Moonbirds and Elders.
Elders will get everything Moonbirds get, but for some projects, they'll get a "booster" (e.g. better mint chance).
Moonbirds Community Council
To ensure that the community's voice is heard, Moonbirds and Proof Collective are forming a ten-person Moonbirds Community Council comprising five PROOF Collective members and five Moonbirds. This council aims to provide a platform for community members to express their ideas, concerns, and suggestions for the future of digital art.
Optimism and Concerns
Overall, there is optimism for the future of Moonbirds and Proof Collective, but it depends on whether people are in it for the art or not. Some users have expressed that they would rather have art drops than all the other garbage projects promise. However, others are concerned about the value of Mythics since they are not considered part of the club for drops.
Additionally, the merger of Proof Collective and Moonbirds raises questions about whether all Moonbirds will be considered part of Proof Collective and if the next Grails will be for everyone, including birds. Despite these uncertainties, many birds are still listed at the floor on Blur, and enthusiasts remain bullish on the future of digital art and the potential of these initiatives to shape it.
Conclusion
In conclusion, Moonbirds and Proof Collective are two initiatives that are leading the way in the digital art world. They provide a platform for artists to showcase their work, for collectors to acquire them, and for enthusiasts to experience them. With their focus on community building, transparency, and inclusivity, these initiatives are shaping the future of digital art. While there are some concerns about the value of Mythics and the future of Grails, overall, there is a lot of optimism for what these initiatives can achieve in the coming years.
Follow us on Social Media