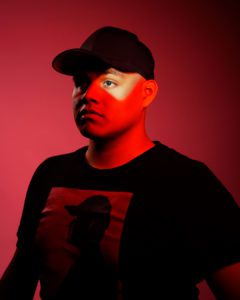 I'm a digital artist who was born in New York, raised in Philadelphia, and currently reside in Miami. My style combines figurative realism with abstract symbolism, granting me a myriad of opportunities to reinterpret existing imagery into compelling stories.
I grew up watching the Internet become what it is today and I ask myself how do we identify ourselves in a world so unlike reality. Therefore, my goal as an artist is to explore what compels us to be the way we are online and ask what can we do to create a better digital society, especially with the Metaverse on the way.
I'm a huge pizza lover and a leftie.
 Name (Display name)
Cesar Lazarus
  Where are you from?
Miami, FL, USA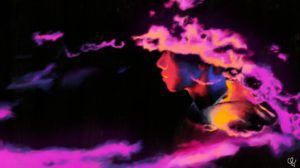 What is your favorite thing to do on a weekend?
I always find opportunities to create art, even when I'm away from my computer. Whether it'd be scouting or talking to people, I keep brainstorming and creating more art.
One thing you cannot live without?
Art runs in my blood, bones, and soul. Without it, this interview would never have happened.
Who is your favorite artists (Non NFT)?
Francisco Goya inspired me to see the bigger picture of everything around me. The real world isn't flowery and I commend his attention to detail on societal problems in his time.
Edward Hopper for his depictions of life that encourage me to appreciate the times we live in. We're living in the moments of history every day and Hopper's close studies of everyday people helps me understand who we are deep down and enjoy every second of life.
Marcel Duchamp for his revolutionary approach to the art world. His willingness to confront existing tropes inspires me to create pieces which explore topics less discussed in the world. His influence was as vivid as Kanye West's in my opinion.
Who is your favorite NFT artist?
Sam Spratt for his fascinating approach to storytelling. As a professional illustrator for an impressive list of corporate entities, he is the 21st century's Norman Rockwell.
Fewocious for his positive influence in the art world, which I believe is a mindset we should all appreciate. Our world needs love and kindness and I believe Victor is capable of bestowing such energy for everyone.
What made you pursue NFT art?
I was watching the NFT space throughout early 2021 and took note on how it was growing. I still do. What really brought me in was twofold: in late August, my grandmother passed away and then Kanye's "Donda" released around the same time. It was as if a spark lit inside me and that was when I dove deep and quickly made a name for myself which was what brought me here today.
What is the one piece of NFT art you wish you had purchased but missed out on?
I would have loved to hold "Birth of Luci" by Sam Spratt because I'm so inspired by his portfolio. If I had a bountiful amount of Ether, then I would've seized the opportunity!
 If you could travel anywhere in the world where would you go?
I'd love to go and (eventually) retire in Japan. I'm fascinated with its culture and I'm confident someone as quirky as me can fit right in.
Anything else you'd like to share?
My work has been featured by Adobe last year for their Adobe Max event for a contest. I also appeared on a Times Square billboard earlier this February as part of a fashion campaign. I also worked with several music artists in Miami.
I'd like to thank my family for believing in my journey, especially during the dark moments. Seriously, I love you. I also want to thank my first collector Airwalk (Airwalk_NFT on Twitter) for seeing my potential and supporting the arts. I'll forever cherish your contributions. Finally I'd like to thank every person I met in the NFT Community so far and very soon. We're all going to make it, whether it'd be as an OG artist or a pioneer in the bridge between the real world with the virtual world.
Follow us on Social Media