Art Director by day in the music and advertising industry. NFT artist rest of the time.
You can find more info on Ben @ www.ben-thomas.com
Where are you from?
I was born in London in the UK and have lived in the Midlands for most of my adult life. I've been working as a freelance designer, artist and photographer for about 20 years – I can feel my hair turning grey as I type the words. I live in a really dead town in the Midlands, everything is grey, most of the people are weird – I believe on some level it might be some some sort of super power for me. You have to work very hard to stay creative in a place like this haha.
Can you tell us about your background and what lead you down the path to becoming an artist and ultimately experimenting with NFTs?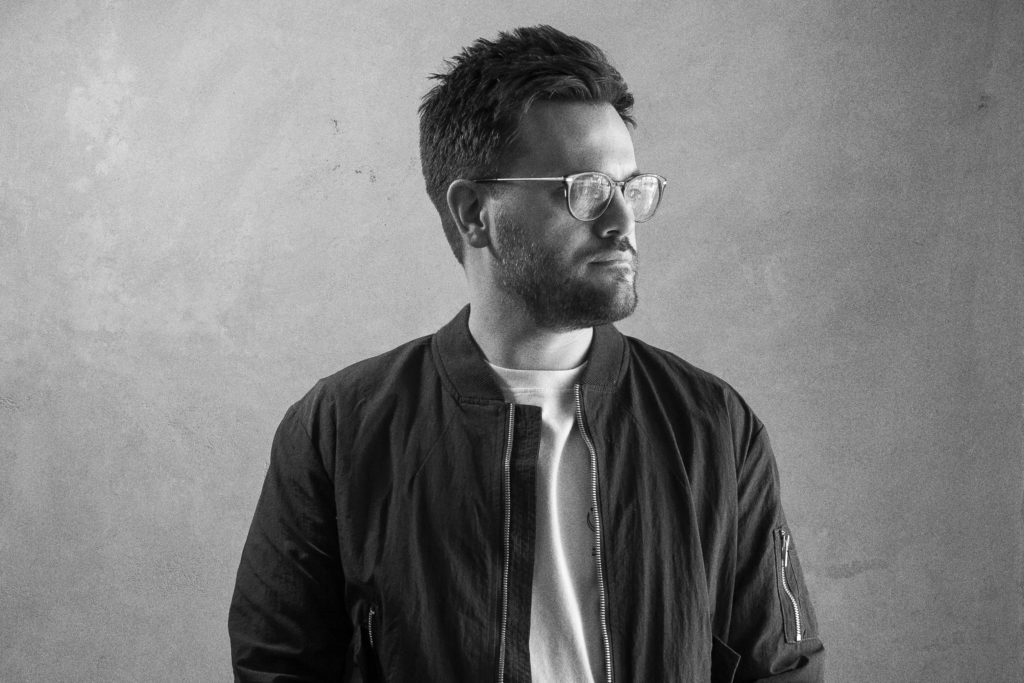 Absolutely, I've been working in the music industry and the advertising industry for a long time. I also worked as a professional photographer for a few years in London, mostly shooting portraits of people in the entertainment industry.
My day job is a mix of art direction and acting as a 3d generalist on a range of different projects. I produce album campaigns, live visuals, TV commercials and 3d Key Art for advertising campaigns. I've been digging into my work as an art director properly over the last two years and have been running a small agency for the last four where we service clients all over the world.
I actually first discovered NFT's through Beeple, which led me down the garden path of trying to get my head around how the technology works and what the hell I could potentially do with it.
There's a great cliche I see used all time in this space about how people came here for the money, but stayed for the community. It cringes me out every time I hear it, but it's really true. Like just about every artist I talk to I was initially drawn in by the insane amount of money some people were generating. It wasn't until I first started dipping my feet into the space that I realised just how much work and energy goes into being part of the space. And then after gaining a better understanding of what Web3 and blockchain technology represented I was completely hooked. I've genuinely met and connected with more creatives in the last 12 months than I have in my entire career.
The freedom this technology can potentially afford artists is just impossible to ignore. I really  believe it will shake up so many industries. Especially the music industry which my career was born from.
When did you mint your first NFT? What platform did you choose and why?
I first minted on Foundation, it was an abstract series called Geo Kebab. All meat and bread jokes to one side I was very lucky to get a bid the first day it went live. I had originally applied to Known Origin, but while waiting for that application I got a message from David Porte Beckefeld and he offered me a foundation invite. It was just one of those lucky moments. Everyone was going crazy trying to get on the platform. I was ready to mint and the opportunity just arrived at the right moment. I know people like to hate on the platform a lot, but they still have the best UI and UX in the entire space hands down. In my humble opinion the experience of selling and buying on the platform is still unmatched. The latest updates almost feel like a finishing move now.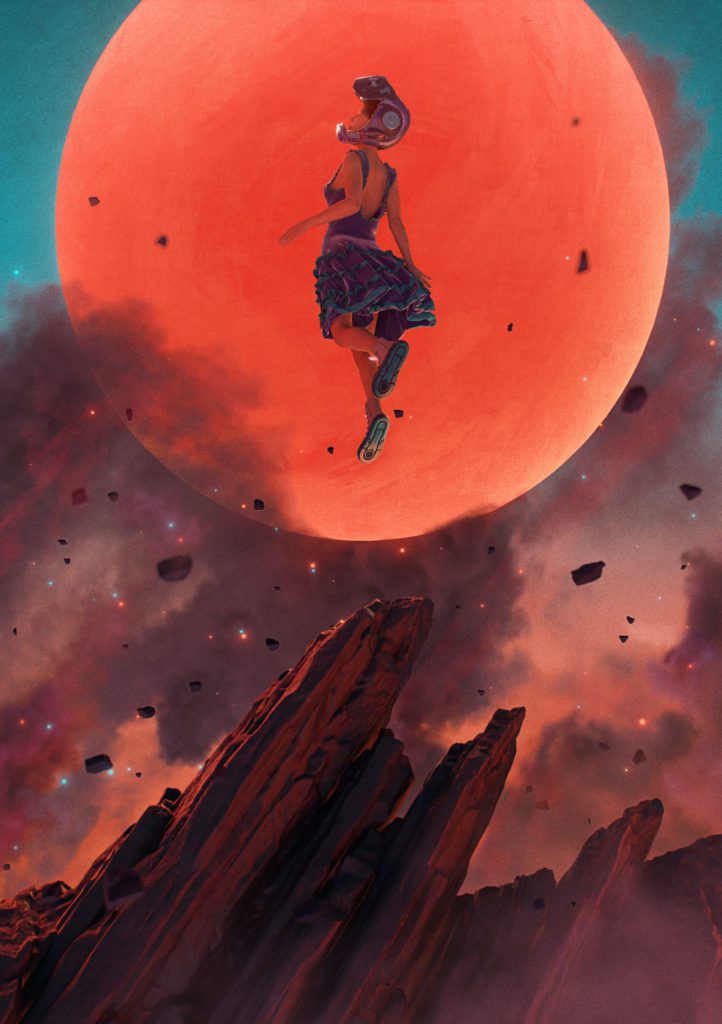 Can you tell us one thing you cannot live without?
Sorry I am a cheese ball. But my dogs. My Mrs. And a small cup of Macha and full fat oat milk at 6.30am. Bullish on Macha with frothy oat milk.
Who is your favorite artist(s) (Non NFT)? What about their style resonates with you?
My work has always really been informed mostly by illustrators and photographers. I've collected so much work from artists Jeremy Geddes, James Jean, Tomer Hanuka and Mike Mitchell. But also artists such as Tyler Stout, Laurent Durieux and Rory Kurtz have all had a huge impact on my work over the years.
James Jean's use of colour especially always been such a huge inspiration. But they are all masters of the fine detail and deft composition and have all inspired my work in different ways.
Who is your favourite NFT artist? What makes this artist unique?
That is a hard f*cking question. Even after being in this space over a year (72 years in normal IRL time) I am still floored every single day by some of the talent I come across.
I don't know if I could pin it down to just one. But Ykha Amelz, Willea Zwey, Arclight, Josh Chaplin, Grey Radian, Nocreative, David Lisser, Hannes Hummel are strong favorites.
I hate this question so much because I have almost certainly forgotten people. But there are too many to list.
What made you pursue NFT art?
Freedom and self governance.
What is the one piece of NFT art you wish you had purchased but missed out on?
I keep missing The Undercover Bubs from Ykha, but managed to score one recently. I wish I could buy all of them. I also wish I had the eth to purchase Nocreative's piece Devéloppé and Willea's genesis on Superare. One day.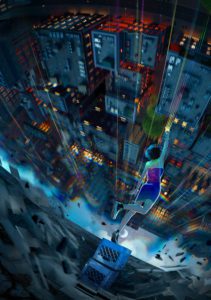 If you could travel anywhere in the world where would you go?
There's two places on earth I love the most. Italy and California. My dad was taken in by an Italian family when he first moved to the Midlands on his own. So growing up a lot of his mates were Italian. They are so family focused and have the best food – I don't care what anyone says. They have got the best food!
But California always feels like home. I don't know how to explain it. Maybe I lived there in another life. But yeah if the opportunity presented itself I would absolutely live there. The sunshine, the vibe, the food. I was raised in a household where american culture was always very present. My old man works in the fashion industry and I always had it drilled into me that American Made was the best when I was young. Both of my parents always had a lot of love for music and American artists were always on heavy rotation. Prince from my mum and old school american blues and Jazz from my dad. So their culture has always been something I've grown up with and felt a pull too.
What are your other passions besides art?
I've been slowly but surely learning Ableton over the last 18 months and a big long term goal is to become one of those cool old dudes with a huge white beard and loads of analogue gear. Just releasing a weird ambient techno album every few years and talking about how great the circuity is in Dave Smith instruments is.
Do you make other forms of art?
I do shoot a lot (photography). Before covid I did a lot of travelling and would always have a camera on hand. I couldn't quite make it as a portrait photographer, but shooting will always be a passion of mine. Just for kicks these days though. But learning to shoot has always informed my 3d work a lot, at least in how I frame my work and how I make my compositions.
How did you come up with your specific style?
Another tough one to answer. Because I think my style can be very hard to pin down. It's something in the last 6 months I've really been working on figuring out. I get very excited by a lot of different mediums and often I make the mistake of trying too many different styles out in my work which can lead to inconsistency – at least in my head head anyway. But then I talk to people who see my work out and about and can always tell it's me even if it's a strange abstract thing I've put together for a client campaign. So there must be some sort of style present I guess. What it is I don't know though.
I think ultimately I've always been drawn to character based pieces. I love images that tell a story, or leave the viewer to try and imagine their own story around the art. I used to keep track of my dreams a lot and would sometimes pull ideas from there too. So that used to influence my ideas a lot.
The one thread that absolutely has tied my work together over the years has been colour. What I lack in the technical department sometimes I absolutely make up for with colour theory and composition.
How has your style evolved over the years?
Well most of my work going back a long time ago would be based on photographing people and then comping everything together in Photoshop. Soon as I discovered 3d though it was a long journey into just making everything myself and building worlds. I've run the entire gamut now from Photoshop to Cinema 4d.
What is coming in the near future?
I have five new pieces which are just about at clay render stage. My goal for this year is get a whole new body of work completed and mint them slowly across the next 12-18 months. My biggest problem is time, my day job is extraordinarily busy and my agency is growing so fast. So I want to have everything ready to go in the busy times so all I have to do is worry about the marketing side. I plan to go hard this year with my 1/1s.
I am also planning a collaborative series with my good friend John Monkman who is probably one of the most talented audio engineers and producers I've ever met. But it will likely be some sort of side project and a different pseudonym. If you're reading this John, the art is coming.
Another goal soon is have a website of my own where collectors can mint my work directly and on my own smart contract. But still some work and research to do there. But it's coming.
If you could collaborate with one artist who would it be?
I'm afraid most of them are probably dead. Of course I couldn't give you one name. But from this space Nocreative, Yhka and Willea would be a trip. But again… I just need more time.
Do you have any upcoming drops?
But of course. Bloom Collective chapter 2 with Nocreative, Tina Eisen and the wonderful David Lisser. 29th March on Nifty Gateway – dream team.
What was your greatest failure and what did you learn from that?
My greatest failure over the last 12 months has been wasting time and allowing doubt to get the better of me. And working too much. I'm afraid it's still something I'm working on everyday.
Anything else you'd like to share?
Absolutely, always be an open node. Pass on opportunity you can't take on. Above all else be a good human. Nothing else is more important in this space.
Link to Website: www.ben-thomas.com
Social links: @iambenthomas on all platforms
NFT marketplace links:
https://foundation.app/iambenthomas
https://makersplace.com/iambenthomas/
https://knownorigin.io/iambenthomas
Follow us on Social Media