EDUARDO PEÑA is an incredibly successful artist and art director for Industrial Light & Magic (ILM) and Lucasfilm.  The Colombian born artist entered the NFT world via Foundation with numerous successful drops.  Given his talent as a traditional artist we anticipate great things from this amazing artist later this year.  Thank you Eduardo for participating in this awesome profile. 
Eduardo, thanks again for agreeing to this interview. We'd love to learn more about your background and what got you into art: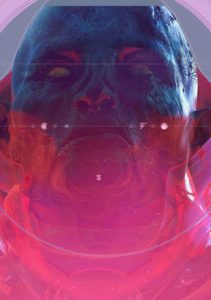 I 'm always fascinated with the power of creation since my younger days.
A big influential reference form the 80's pop culture such movies, music etc helped me, shape my motivations and future aspirations of what I should do for a living.
And today…
I'm a STORY-TELLER and a WIZARD, but mostly I'm a culture lover and traveler. I work as a professional creative currently based in the Sunny Singapore. Working as an Art director at LUCASFILM. And as a Creative consultant. I've worked in the entertainment industry for more than a decade for production companies such as Weta Workshop, Weta Digital, Lionsgate, LUCASFILM, Europa Corp, Eidos Montréal among others. And I contributed in multiple blockbusters such as: the Trilogy of the Hobbit, Hercules, Lucy, Deadpool 2, Pacific Rim 2, Ready Player One, and many more.
Some other exciting projects that are tangential to NFTS was my involvement with the creative development of theme parks and attractions such as:
Star Wars: Galaxy's Edge, VR projects under ILM-XLAB, among others.
Outside of the entertainment industry I have also work in collaborative projects in Urban Development, Design Sustainability, and Education.
This has been an interesting journey for me learning a lot from experiences and keep exploring and evolving the ways a communicate my visions to everyone.
Who is your favorite artists (Non NFT)?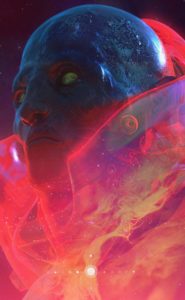 Jean Giraud (aka MOEBIUS) is definitely my favorite artist. His incredible art and style defining many of the modern science fiction tropes and concepts from Alien to Tron and the Fifth Element is definitely an inspiration. 
Who is your favorite NFT artist and what made you make the jump into the space?
Honestly, I am still very new to the NFT space.  I am still exploring  and discovering so many things in this new crypto art world! There is so much to learn about how these platforms work and how Artists can find a beneficial healthy environment where we can push our ideas, stories, etc, and monetize it, of course.
What excites me most about this NFT space is that I view it as a great medium to develop and refine my personal ideas!
If you could travel anywhere in the world where would you go?
Right now I'd love to visit my native Country Colombia. It would be really great to make it home. 
What are your other passions besides art?
Art both personal and professional takes up a very large portion of my time.  Working on so many projects makes it hard to focus on other things.  In my down time I do like to travel, explore the martial arts, and absorb various cultures to better educate myself.  I believe that cultural absorption is a great way to make better art.
Thats great a great thought about culture, speaking of art style, how do you define yours?
My style is a constant mixture of emotions, experiences, ideas and metaphors that are evolving and nurturing my needs of expression. I would like to be a visual POLYGLOT.
What is coming in the near future?
To be honest im not sure. Im totally focused on the power of the NOW, is more exiting since is happening and im aware of it.
If you could collaborate with one artist who would it be?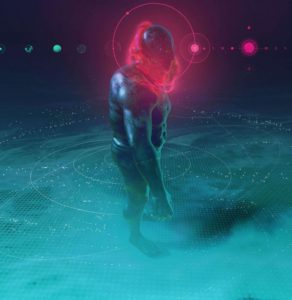 I think I will collaborate who ever find a proper creative synchronization with the language(visual) I speak. I'm open to create that synergy not particularly  with one person, it can be anything.
A good flow.
Do you have any upcoming drops?
Oh yeah! In the near future I plan on releasing a lot of personal stories and a rich diversity of visual moments.
Additionally, COSMO-MORFO still evolving, I've been working on those story beats for years. It has a variety of visual metaphors.
And another interesting stories will shape.
Eduardo, Thank you so much for your time.  Where can collectors find more about you and your NFTs?
Unfortunately, my website is still under construction due of copyright from shows.  As soon as its live I will share with the world. 
Social links: 
https://twitter.com/Edu_Visualist
https://www.instagram.com/eduardo_creativum
https://www.linkedin.com/in/eduardopenacreative
NFT marketplace links:
https://foundation.app/eduardo_creativum
Follow us on Social Media