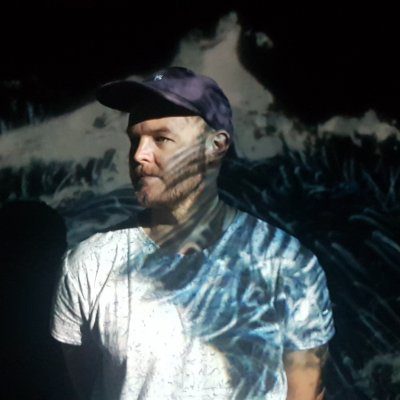 Michael Beets is an award winning director. His virtual reality projects, music videos, and films have been screened at festivals around the world including Venice Film Festival, Cannes, Busan, Toronto International Film Festival, and the Melbourne International Film Festival. He is considered a pioneer of live film experiences and is the creator of HERE & NOW, widely considered as one of the OG events on the tezos blockchain. 
For the last year he has been experimenting with bringing interactive experiences to the clean NFT tezos blockchain, and has been pushing the boundaries of what immersive art experiences can be with his HERE & NOW events.
Michael Thanks for your Time, Please tell us about your background
I'm a pretty easy going person, who has two young kids, and likes to Surf. The other part of me is a rule-breaker, who creates only if it pushes innovation to the max, where things can break at any moment, and are truly innovative. I am not at all risk averse in my creative expressions. 
Name (Display name) 
Beets (@wideawakebeets) 
Where are you from? 
Melbourne, Australia 
What is your favorite thing to do on a weekend? 
Surf and hang out with family and friends by the beach. 
One thing you cannot live without? 
Family 
Who is your favorite artists (Non NFT)? 
Dennis Villeneuve 
Who is your favorite NFT artist? 
Rubenfro, Sutu, Jenni Pasanen 
What made you pursue NFT art? 
I was looking at ways to finance these big and innovative ideas I have on how art can exist in the metaverse in an experiential and immersive way. I created the HERE & NOW series, and we're already into Edition 4 and it's keeps growing and growing! I've been lucky that I've had a strong community supporting me. 
What is the one piece of NFT art you wish you had purchased but missed out on? Rubenfro- Dissolved Paintings 
If you could travel anywhere in the world where would you go? 
Right now, Lombok Indonesia
Link to Website: 
Social links: 
https://twitter.com/WideawakeBeets 
NFT marketplace links: 
https://objkt.com/profile/wideawakebeets/created 
Anything else you'd like to share? 
I create immersive art experiences that push ideas on how art can be experienced in the metaverse. I think we have an opportunity with web3 to get beyond this idea of scroll and click, but rather be immersed inside the art, where the world is a creative expression of the art itself.
Follow us on Social Media