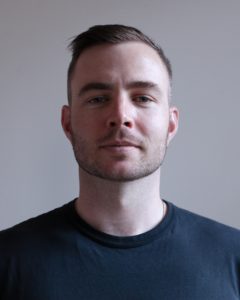 Marc Whitelaw is a rising star in the world of NFT art, known for his unique perspective and approach to creating digital masterpieces. With a background in both 3D and 2D art, Whitelaw has developed a style that sits at the intersection of realism and surrealism, resulting in artworks that are both familiar and otherworldly.
Born with a passion for the natural world, Whitelaw became particularly interested in clouds, and the ideas of impermanence, mortality, and the nature of reality. With this inspiration, he has created a body of work that explores these themes in a captivating and thought-provoking way.
With a portfolio of digital art that showcases his technical skill and imaginative vision, Whitelaw has quickly established himself as a sought-after artist. His work has been exhibited in galleries and online spaces around the world, attracting the attention of art enthusiasts and collectors alike.
Currently, Whitelaw is a senior artist at Industrial Light & Magic, a subsidiary of Lucasfilm and Disney. This position allows him to continue honing his craft, as well as collaborate with other talented artists and technicians in the field. With his skill and experience, Whitelaw is sure to be a major player in the NFT art world for years to come.
Where are you from? (Provide a little bit of your background, have you moved etc)
I was born and raised in Cape Town, South Africa. In 2011 I moved to the west coast of Canada to study and work as a digital artist in the film industry.
Can you tell us about your background and what lead you down the path to becoming an artist and ultimately experimenting with NFTs?
I've had a camera in my hand ever since I could remember. I got into the film industry when I was a teenager which ultimately led me to film school in Cape Town. I then moved to Canada to further my education and graduated from a 3D Animation & Visual Effects program with Honors. I majored in Compositing which was my foundation in learning how to work with CG in post production. To this day I'm constantly working on my 3d knowledge & skills. Over the years, I posted my work to Instagram. A few years ago I connected with my friend @NoCreative. Even though I had no idea what discord was, I joined his server after he asked me to. This is where my exposure and love for Web3 & NFTs grew exponentially. I've been looking for opportunities to be a full time artist for more than half my life. Now thanks to NFTs that dream is more accessible than ever.
When did you mint your first NFT? What platform did you choose and why?
I minted my first NFT in December 2021 on Makersplace. NoCreative curated me to the platform and the piece I minted was actually a collaboration we did together.
Can you tell us one thing you cannot live without? (and why)
Music. A lot of my inspiration comes from music. It has the uncanny ability to change your mood, evoke an emotion & speak to you on a level the spoken word could never do. It can move you and in the case of the art I create, it moves that too.
Who is your favorite artist(s) (Non NFT)? What about their style resonates with you
At the top of my list is Olafur Eliasson. I love how his work changes your perspective on things and forces you to see the world in a different way. 'The Weather Project' as well as 'Beauty' really resonated with me. He was able to present these familiar elements in a fairly unfamiliar way which further implores you to stop and take a second look. Right now I'm hugely inspired by Berndnaut Smilde. He creates physical clouds in indoor locations. Another nod to presenting an element of nature in an unnatural environment. His Nimbus project has had a huge influence on me and my work.
Who is your favourite NFT artist? What makes this artist unique?
There are so many amazing artists out there but if I had to choose one right now it would be Reuben Wu. He has been exploring his craft for years, his knowledge and creative eye reflects this.The quality of his work is world class and the themes of time and space he explores resonates with me and many others. There is a bold narrative in his art and he is able to communicate his ideas with a high sense of style and grace.
What made you pursue NFT art?
I have been exploring how to be a full time artist for more than half my life but since my work is all digital, I didn't quite know how to approach it. Because of this NFTs and the technology behind them was a no brainer.
What is the one NFT you wish you had purchased but missed out on
Should have bought a CryptoDickButt when I had the chance…
If you could travel anywhere in the world where would you go? Why this location?
Indonesia. I grew up surfing the south coast of Africa. Indonesia is a surfers paradise and a place I am itching to go back to.
What are your other passions besides art? Why?
Besides philosophy, I really love fishing. It was one of my favourite pastimes and now it's a great excuse for my son and I to get outdoors and spend time together. It's also a great lesson in patience.
Do you make other forms of art?
Music. I've been playing the piano on and off since I was a kid and have spent a solid number of years learning electronic music production. I now combine my love for music and incorporate it into my NFT work. I love how the two art forms have come full circle for me.
Are you self taught or trained?
This is an interesting question. I'd probably say self taught? But I feel this answer is a bit one sided. I've been working with cameras for more than half my life but never took any lessons. I studied VFX for 1 year but the result of that was to land a studio job, not to become an artist.

The real lessons I learned were from the countless colleagues and friends of mine who share similar passions. I am constantly learning through online tutorials and trail and error but I would be where I am today without the help from my friends and digital artists who have been doing this a lot longer than I have. I have been working at Lucasfilm for 4 years now and because of this my artist eye and skill has multiplied tenfold. Its been a real blessing to work with such talented individuals.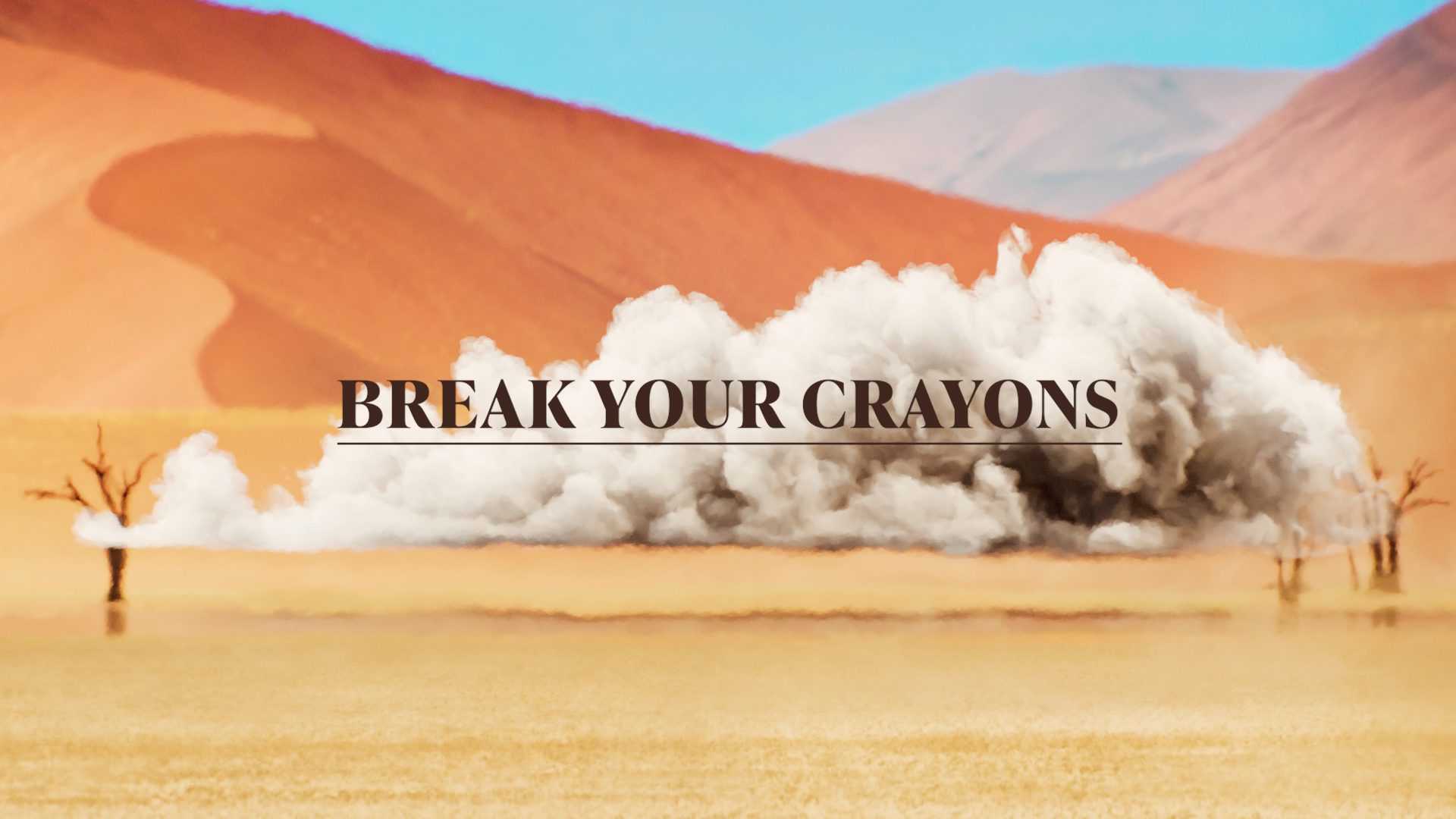 How did you come up with your specific style?
My work over the years has always been in a surreal nature. After creating a few clouds and posting them to discord, NoCreative suggested we do a collaboration.

The quality of his work inspired me to make the best possible cloud I could ever make. Instead of doing a still artwork I decided to try dynamically simulate a cloud that looked and moved as realistically as possible.

From that point I started studying clouds and I really fell in love with the process of understanding how to create, simulate and render them accurately.

This gave birth to my 'Passage Of Time' series. Clouds throughout art history have touched on the ideas of impermanence, mortality, time & the nature of our reality.

All things I love exploring in philosophy.
How has your style evolved over the years?
My early years were all about discovery and experimentation. I drifted through exploring compositions and creating work inspired by techniques I learned from watching tutorials.

Once I got my hands on redshift renderer, It allowed me to work much faster and visualize different ideas much quicker. My preference switched to environments and landscapes and I really started to enjoy the process of building compositions in a real world scale.

I have always been enamoured with the stars and the skies. With the emphasis I put on the landscapes I create, I plan to put just as much emphasis on the sky.
What is coming in the near future?
Most importantly for me, there is a machine upgrade in my near future. I have a bunch of projects in the backlog that are waiting for more machine power to tackle. I have started work on a new body of artwork I am currently calling 'Larger than Life'. My work aims to portray our connection to nature and I hope to shed light on the fact that we are a part of something much bigger than ourselves. I plan to release one animated artwork every 3 months for the remainder of the year. I also have some collaborations and gallery exhibitions coming up.
If you could collaborate with one artist who would it be? (and why)
At the moment of writing I would have to say Reuben Wu. I greatly resonate with his style and themes. Since I am a compositor by trade, working with some of Reubens' high quality photographs would be extremely exciting for me.

Due to the nature of my work it would be awesome to design a sky that would elevate and build upon Reubens' already incredible art.

To be honest though there are so many amazing artists I would love to collaborate with. I have already spoken to some and have a list of artists who have reached out to me as well. I really look forward to the collaborations I have coming up and see collaboration as one of my core values.
What was your greatest failure and what did you learn from that?
I started an online travel company in South Africa back in 2009 which I ran for 2 years until we closed the company in 2011. It was a great initiative, I learnt so much and had a lot of fun but it ultimately failed and I lost a lot of money.

Through that process though I learnt how much film and art meant to me. I closed the company and left because I knew for a fact that I needed to pursue what I love. I've had a camera in my hands for as long as I could remember. Not having that anymore only left me feeling empty and the only way to grow and hone my craft was to accept failure and take a step back. I'm extremely grateful to have failed as hard as I did.
What is your biggest piece sold
My piece 'Ephemeral' in the NEAL Digital Gallery space on SuperRare sold for 5 ETH.
How much did it sell for
5 ETH
Do you have any upcoming drops?
I have one available piece open to offer on Foundation. My next piece will be minted near the end of March 2023.
Anything else you'd like to share?
Just wanted to say thank you for everything NFT Culture is doing to promote, preserve and push our community forward. Big shout out to everyone I have connected with in this space. Really looking forward to seeing the NFT space excel and change the way we have done things in not only the art market but globally as well. Cheers!
Link to Website
Social links and NFT marketplace links
Follow us on Social Media