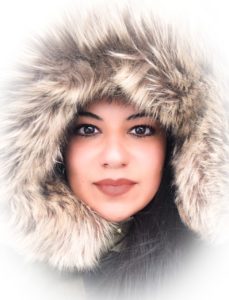 Wildalps is an incredible photographer from Switzerland, on weekends she spends her days scouting new locations or enjoying the outdoors around areas like the glacier waterfalls close to her home.  We are thankful she was willing to sit down with NFT Culture to talk about her journey into the space:
Please tell us about yourself
I'm a wild & free soul always in contact or connecting with universal energies through meditation, affirmations and my art, where I'm sending out visual meditative impulses of transformation into the universe through my alpine magic realism, looking to manifest world freedom. It's my calling…artistic vision.
My main artistic channel is photography, where I take inspiration from nature, especially alpine terrain, were I capture grand landscapes, but also more intimite frames and closeups. I believe in showcasing Mother Earth's true beauty, documenting alpine regions for future generations and nature preservation.
My landscapes are real and can be visited; I do not create composites resp. photo manipulations/collages and just minimal post processing.
My fine art works have been associated with the works of Ansel Adams (from Saatchi Art) and Karl Christian Ludwig Hofer – Magic Realism is my artistic home. I like playing with light and shadow, different perspectives and techniques to hopefully tell emotionally captivating visual stories – it's my signature.
With my art I'm hoping to take beholders on a journey to higher grounds, were the air is fresh and filled with the scent of new beginnings, portraying the beauty of nature in her purest form, as I'm highly passionate about dramatic alpine landscapes and the magic their giants embody.
In addition, I like to express my artistic energy in writing, which can be found in art descriptions or on my social media feed.
"Creating portals of light drawn on the blockchain,
documenting IRL magic on web3,
building visual bridges between two worlds
through Alpine Magic Realism
to manifest world freedom…
until my last breath." ~Wildalps


What is the one thing you cannot live without?
Nature, especially alpine terrain and dark Swiss chocolate



Who are your favorite artists?
Ansel Adams (pioneer in landscape photography), Karl Hofer (pioneer in Magic Realism)



Who is your favorite NFT artist?
There are tons of incredible artists in the NFT space who I admire, but Pier @OdysseyHeart stands out. An exceptional wild & free soul who doesn't let anyone put him in a box. His art is pure self-expression, love & limitlessness. I'm very grateful we met in the space, he inspires me every day.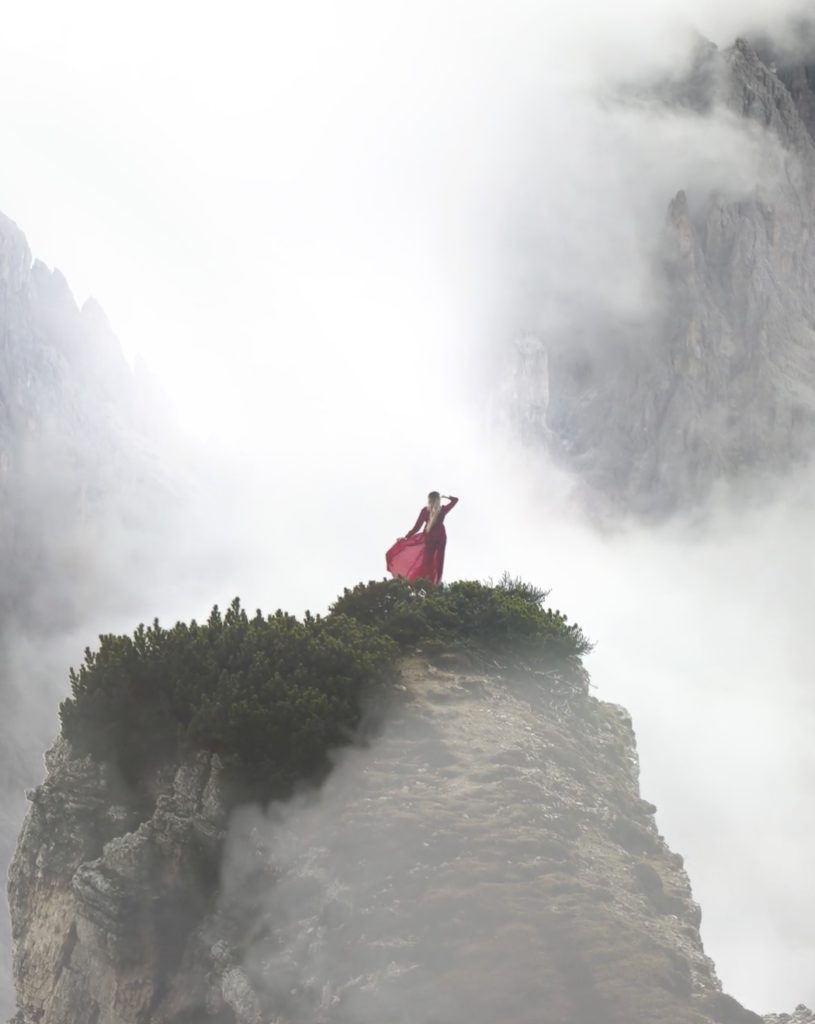 What made you pursue NFT art?
The NFT art community. I can finally feel save expressing myself and my art amongst likeminded souls, evolve, learn & grow in a way I never felt before…limitless…free through exploring myself more, but also other artistic energies & visions, the tech and all aspects of web3 & decentralization. Our collective dream of independence & freedom feels feasible, although there's still a lot to build and install, which I'm passionately contributing to (e.g. with my Artist 4 Artist Fund).



What is the one piece of NFT art you wish you had purchased but missed out on?
So far, every piece that I felt was meant for me, I was able to purchase. When I can't stop thinking about it or can't sleep, I'm saving up until I can afford it. Not every piece that moved me has to be in my own wallet.



If you could travel anywhere in the world where would you go?
I would go everywhere…borderless

What is your advise for other artists:
Celebrate your uniqueness, spread love & support, never stop communicating and go all in. If there's an important time to take risks, it's now!
Be wild & free always!


Where can collectors learn more about your work? 
Follow us on Social Media