Mark Cuban, 0xb1 and Six Leading Technology VC Firms invest in Pioneering Team led by Jeff Marsilio — Former SVP of New Media at NBA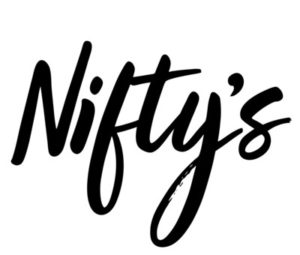 Niftys, is the first NFT platform that plans to blend social media and non fungible tokens allowing collectors to create communities and share their favorite works.  In proper VC vernacular, niftys.com is being described as "the instagram of NFTs."
Numerous leading technology venture capital firms are investing in Niftys.com, a platform to revolutionize the NFT and Social Media space. Earlier this month, investors announced a pre seed round in the Miami-based startup that will support rapid development of the worlds first first NFT social media platform. This platform will allow members to create, collect, and discover meaningful collectible NFTs, allowing them to display and share them with their friends, colleagues, and more.
Mark Cuban is a well documented investor that has shifted much of his focus on revolutionizing and taking advantage of the non fungible space. Another interesting detail is that this company is led Jeff Marsilio the former SVP of NBA New Media, where he led the league's digital licensing business, and helped form the new fastest growing NFT marketplace NBA Top Shot.
The target launch for Niftys.com is later this spring. with the goal of  eliminate the technological and economic barriers that hinder current collectors. If this platform is successful, it will democratize collection for many NFT speculators who have been unable to play in the space. The platform hopes to establish a central home for collectible content of publishers brands, etc. And it will leverage a new protocol that intends to be flexible, for those collectors.
In addition to Niftys.com there has been a massive swell of companies entering the NFT world. We've already talked at length about lazy, calm, and many other of the new NFT marketplaces that are popping up. There is an objective gold rush of new capital making idea grabs that explore the future of Non-fungible assets.
"We are excited to utilize the robust technology that has made MEME Protocol such a success — with advanced NFT creators and enthusiasts — to offer the new Nifty's community sophisticated content and experiences that simultaneously make the space more accessible and inclusive," said Jordan Lyall, CPO and co-founder of Nifty's. "It is important to Chris, Eric and me that our MEME community knows we will remain involved, and that what we have built together will continue to be their space for innovation and fun."
About Nifty's
Nifty's, Inc., based in Miami, is the first NFT-focused social media platform that brings together premium publishers, brands and creators with collectors, curators and the communities of fans that will emerge around them. Offering an easy-to-use interface, the innovative platform will allow members to create, collect, discover, and curate the most important digital art and other collectables from across the scattered NFT universe. Leveraging MEME Protocol's technology, Nifty's will provide creators with a premium, powerful, flexible and safe platform to launch their NFTs.
Follow us on Social Media