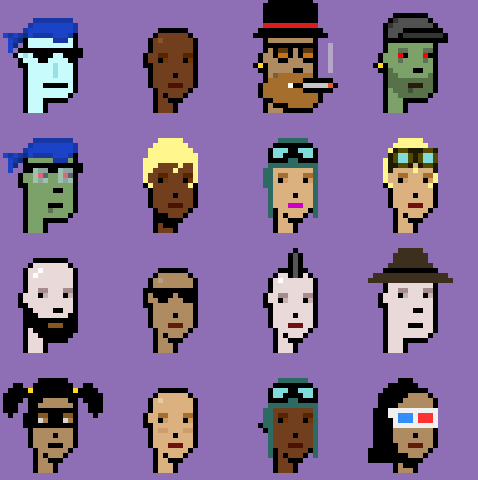 The CryptoPunks are a cryptocurrency that you can buy and hold. Originally, you could claim them for free with an Ethereum wallet by downloading the software. Now, they're no longer free — once they're bought, there's a marketplace embedded in the blockchain to purchase them for real money.
There's no better feeling than owning a piece of artwork that doesn't look like any other in the world. That's the experience of CryptoPunks. These are funny, original, and incredibly rare pieces of art that can be permanently claimed by individual people. Owners can even auction off their ownership, creating unique digital art pieces.
The top Cryptopunk sold for almsont 190 Ethereum or $138,000 in January 2021 U.S. Dollars.
How to buy a Cryptopunk :
You need to download and install a Chrome plugin called MetaMask. This will allow your browser to interact with the Ethereum blockchain. Once you have it installed, you'll be able to buy and sell Ethereum crypto-assets from within the browser.
Follow us on Social Media