Meet five exceptional women who are making waves in the art world with their innovative and captivating creations. From digital art to immersive installations, these artists push boundaries and challenge conventions, using their talents to express their unique perspectives and inspire others. In this feature, we showcase their works and delve into their backgrounds, motivations, and aspirations. Get ready to be dazzled by their artistry and vision.
Rebellicca

REBELLICCA is an artist and wordsmith based in the Netherlands, whose work revolves around exploring the mystical bond between minds and souls through immersive visual poetics. Writing and art have been REBELLICCA's beloved media of expression since childhood, and since 2021, she has been integrating them into multi-media digital artworks, often collaborating with other artists.
REBELLICCA's work finds its origins in her own library of longings and gravitates around the subject of consciousness, freedom, time, and love. Both synergy and tension between concepts intrigue her and have their place in her creations. Her poetry accompanies the art of some of the most remarkable creators in the digital art space, such as Morten Lasskogen, Archan Nair, Ronald Ong, and Raphaël Erba.
REBELLICCA believes that art is the magic of connection, and her work is a testament to this belief. She weaves together different art forms, including poetry, digital painting, and AI-generated art, to create immersive and thought-provoking pieces that explore the beauty and complexity of the human experience.
Tania Rivilis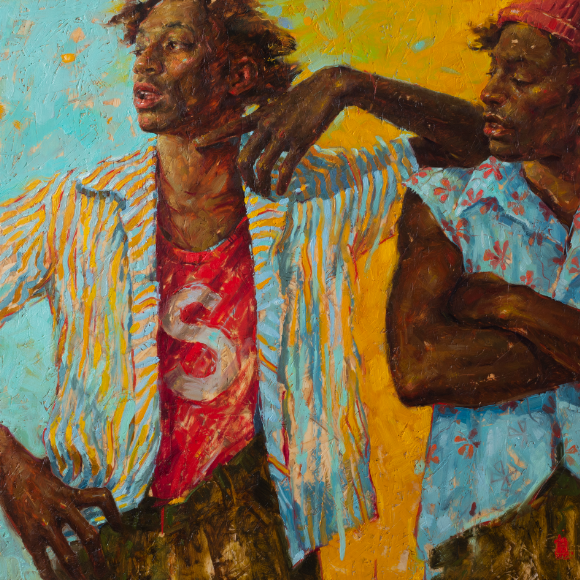 Tania Rivilis is a highly acclaimed artist known for her stunning paintings that capture the essence of human emotions and experiences. Her journey as an artist began in 2012 when she moved to Germany and started painting at the age of 27. Since then, Tania has participated in several art shows and exhibitions all over the world, and her works are now a part of museums, galleries, and private collections worldwide.
One of the reasons why people love Tania's art is because of the way she portrays her subjects with a real feeling for paint and its aesthetic potential. Her paintings are timeless, and they capture the essence of humanity in a unique and powerful way. In 2022, Tania received the William Lock Portrait Prize for the most timeless portrait with a real feeling for paint and aesthetic potential, which is a testament to her immense talent.
Apart from her traditional paintings, Tania has also been an active participant in the NFT community since 2021, collaborating with Hollywood actors like Val Kilmer, Laurence Fuller, and Sarah Ferguson, Duchess of York. Her NFT projects, including "We the Punks" collection on OS, "Bird Poetry" on Genesis, and "Gateway to the Self" on NiftyGateway, have been highly sought after by collectors, showcasing her versatility as an artist.
Tania Rivilis is a highly respected artist whose work continues to captivate audiences worldwide. With her first show at Christie's London scheduled for 2023, we can expect to see much more from this talented artist in the years to come.
Anna Condo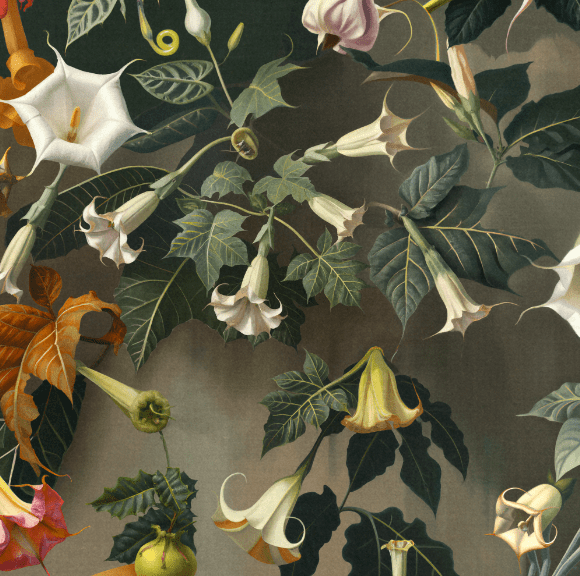 Anna Condo is a multi-talented artist known for her captivating work in photography and filmmaking. Born in Armenia and raised in France, Anna has always had a passion for the arts and the mysteries of the natural world. Her love for the arts led her to take art classes at the École des Arts Appliqués in Paris as a teenager, followed by enrollment in the Université Paris Nanterre for Art History and Archeology.
Anna's artistic journey took a turn when she landed a TV role and transferred to the drama school Cours Florent, launching an acting career. In 1989, she started living between New York City and Paris, attending the Lee Strasberg Institute, collaborating with various artists, and writing and directing short and feature films. She also published her first book, "AH Allen," a tribute to her friend and poet Allen Ginsberg.
In 2013, Anna's fascination with photography rekindled, and she chose flowers as her ultimate muse. Through her lens, Anna transforms these fragile flowers into strong, empowering symbols that demand respect. Her portraits of flowers embody a feminist spirit and showcase the power and resilience of nature.
Anna's photographs are not just simple depictions of flowers; they are works of art that tell a story, conveying a cornucopia of culture, stories, and emotions. Her images are a testament to her creative vision, and she shares her daily inspirations with the world through her widely admired Instagram account, @anna.condo.
Anna's work is celebrated for its unique perspective and has garnered a dedicated following worldwide. Her photographs have been exhibited in galleries and museums around the world, showcasing the power and beauty of her artistic vision. Through her photography, Anna has created a unique voice in the art world, inspiring others to see the beauty in the world around us.
Jenni Pasanen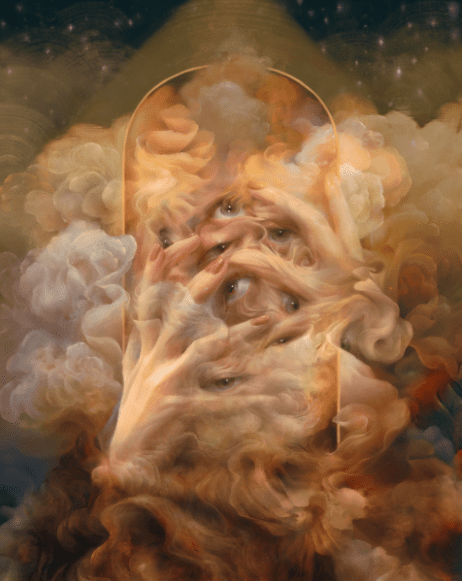 Jenni Pasanen is a versatile artist whose journey with art began at a young age. She has experimented with various mediums and styles, but digital painting has always been her passion. She studied graphic design and worked as a designer and animator in branding and marketing for 13 years while pursuing her dream of becoming a full-time artist.
Jenni's love for science, technology, and the human mind led her to discover crypto and NFTs in 2020. After gathering all the information she could find on NFTs, she was immediately hooked and started following the NFT movement. In March 2021, Jenni created her first NFT series and was introduced to GAN/AI art, which became the missing piece in her artistic journey.
By combining AI and digital painting, Jenni has found a way to weave all the things she loves into her art: art, technology, and mind. AI acts as her paint and muse, allowing her to dive into her imagination and release the unlimited playfield of imagination. It is a beautiful tool and an extension of creativity that has taken Jenni's creativity to the next level.
Jenni believes that creating art is a way to express oneself, and she wants to bring a part of herself into each piece she creates. She spends a lot of time with digital painting, and AI works as a tool that lets her explore her imagination without emotional limitations. Each AI-generated piece is unique, and the story behind creativity and art is what makes it special.
Jenni uses Photoshop and Artbreeder as her tools, and she creates from her heart. She wants every piece to be true to herself and believes that AI has taken her creativity to the next level. She is grateful for the path that led her to where she is today, and she is excited to continue learning and experiencing new things in the world of art and technology.
Shavonne Wong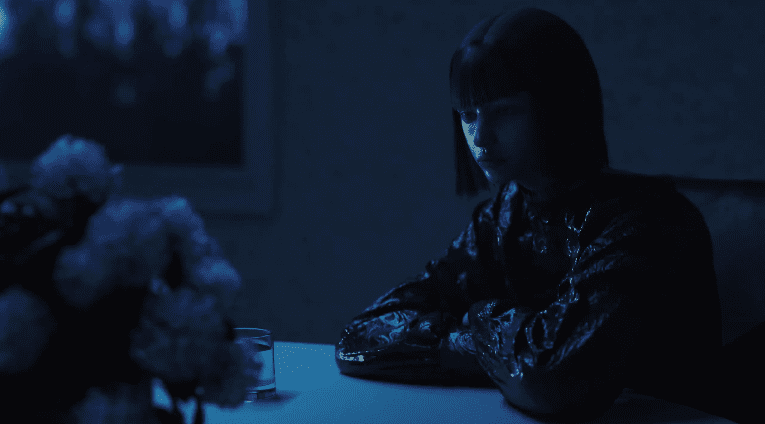 Shavonne Wong is a highly skilled 3D Virtual Model Creator and an artist in the NFT space. With over a decade of experience as a fashion and advertising photographer, she creates lifelike virtual models and places them in surreal environments and the metaverse. In 2020, she was named Forbes 30U30 Asia. Since venturing into NFTs, Shavonne has collaborated with Vogue Singapore, Bang & Olufsen, and recently sold her work on Sotheby's. She created a 500-piece project called Love is Love, which reflects on the expression of love and identity and enables its collectors to have a say in determining the generative artwork's outcome. Notable collectors include Idris Elba. Shavonne is also one of the Co-Founders of NFT Asia, a community of Asian artists in the NFT space.
Shavonne's work has been exhibited internationally, including at the Neal Digital Gallery in Sanya, China, UltraSuperNew Gallery in Singapore, Co Museum in Singapore, Outernet in London, OP.ΞNSPACE in Amsterdam, and the Creative Debuts and Adidas International Women's Exhibition in London. Her work has been featured in publications such as Vogue Singapore, Tatler Asia, Men's Folio, and Artnet.
These five women are just a small sample of the many incredible women making a mark in various fields. We hope their stories have inspired you and encouraged you to learn more about their work. Who else do you think we should feature next time? We welcome your suggestions and look forward to shining a spotlight on more exceptional women in the future.
Follow us on Social Media