Crucible and Futureverse have unveiled their landmark partnership that promises to bring significant advancements in the development of the open metaverse. With a shared vision and cutting-edge technology, these industry titans are poised to reshape our digital future.
Futureverse, a forerunner in blending AI with metaverse technology, has a long-standing reputation for creating open, scalable, and seamlessly interoperable applications, games, and digital experiences. Their vast influence spans across an extensive digital collectible community, augmented by strategic affiliations with globally recognized IPs and brands.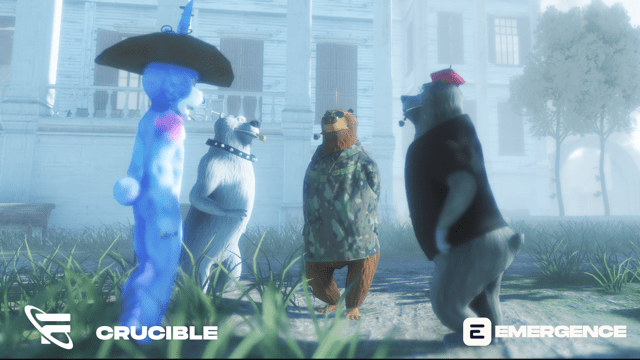 On the other side, Crucible's innovative Emergence SDK stands out as a pioneer toolset for game developers. This suite of world-building tools, aimed at facilitating the interoperability of digital assets and identities across diverse game realms, champions true ownership for all digital creators. This isn't just a technical feat—it's the foundational bedrock for an open metaverse. With Crucible also spearheading the Open Meta community, the synergy between the two enterprises paints a promising picture for the industry.
This partnership promises tangible benefits:
Game developers looking to craft experiences tailored for the Futureverse ecosystem will find the Emergence platform the ideal springboard. This means a rapid influx of games, worlds, and immersive experiences waiting just around the corner for eager players.
With Emergence SDK's integration into The Root Network and Futureverse's FuturePass technology, developers have a formidable toolkit at their disposal. And considering 35,000 developers on the Unreal marketplace have already embraced Emergence—with the SDK gaining traction on the Unity store—the outreach potential is staggering.
The synergy between Futureverse and Outlier Ventures has birthed the Futureverse Base Camp, an accelerator initiative. Early-stage startups venturing into The Root Network now have the unique opportunity to tap into the Emergence toolkit, expediting their development journey without compromising on quality.
Crucible's affiliation with Nvidia's generative technology also merits attention, particularly their combined efforts to harness AI for groundbreaking game and world-building applications.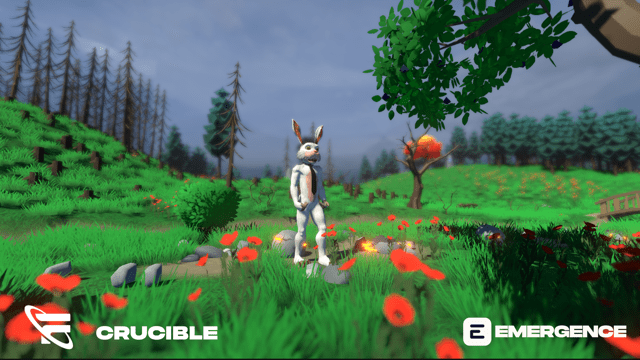 In the words of Crucible's Founder & CEO, Ryan Gill, this partnership isn't just about technological innovation—it's about fueling a more inclusive digital realm. He envisages a future where open systems and game worlds reign supreme, with Crucible and Futureverse leading the charge.
"The Open Metaverse is here. Game engines are more accessible than ever, and AI will only amplify and accelerate their development," said Aaron McDonald, Co-Founder of Futureverse. "Our partnership with Crucible will empower a new generation of developers to create memorable  experiences, and to unlock new utility for all FuturePass holders."
In sum, this alliance marks a defining moment in the evolution of the open metaverse—a realm where technology, artistry, and community converge.
TLDR: Crucible and Futureverse have announced a pivotal partnership, poised to revolutionize the development of the open metaverse. Both companies, with their technological prowess and shared vision, are set to offer developers and users unprecedented experiences in the digital realm.
Follow us on Social Media