Are you ready for a new adventure? The Grimzs certainly are. This team of five Al nerds, who had previously worked at Blizzard Entertainment for up to seven years, believed that they could innovate on the blockchain. And so, they founded their own Gaming Agency, specializing in Play to Earn (P2E) games.
The Grimzs' mission is to create a unique and immersive experience for their players, where they can use their own portrait to generate unique characters. And they've managed to raise $10MM in order to create the first P2E game combining blockchain and artificial intelligence.
So who are the Grimzs? They hold many secrets, and don't underestimate them just because they live underground in a wooden village. Their knowledge of human folks and deep interest in technology have led them to build something able to turn anyone into one of them. Grimzs come in different shapes and forms, and players will be able to choose the kind they would like to join. Their stories and purpose vary, but rest assured, everyone will be welcome into the village!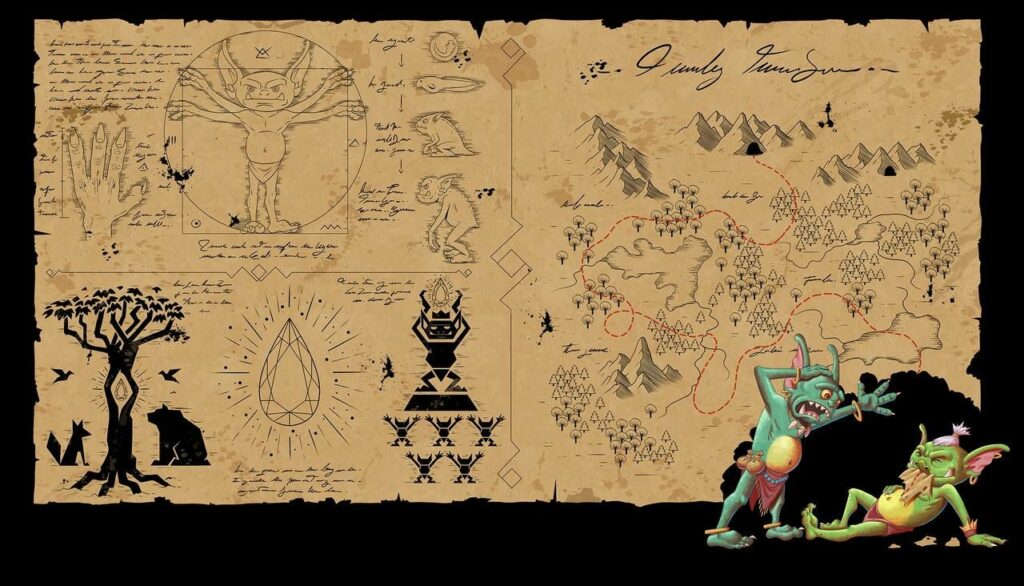 The mint experience itself will be unique. The Grimzs will allow their minters to upload a portrait and merge it with the kind of Grimz they prefer. Minting is important, but it's not the only way to get a Grimz that looks like you. Upon purchase on secondary markets, holders will be able to exchange their Grimz for a Capsule, which in turn can be used to trigger a re-design of your Grimz using your own selfie-portrait.
The Grimzs team will even doxx themselves before the mint, in a very special video, from a very special place. No one is ready for what is coming, and that's how they like it.
So stay tuned for more details in their upcoming tweets. The Grimzs' project is one to watch, and it's clear that they're pushing the boundaries of what's possible in the gaming and blockchain worlds.
To learn more about the Grimzs, check out their website at https://grimzs.io/ and follow them on Twitter at https://twitter.com/TheGrimzs. Their supply, mint date, and price are all still to be announced, so be sure to stay up to date with their latest news and developments.
Over the past few months, we managed to raise $10m from a veteran of the web3 that believes not only in our vision but in our team and ability to innovate (Name drop soon…)

Free mint and no royalties? What's the catch? Well, there is none.

The Grimzs simply need players 😈 pic.twitter.com/VDM5N1o98a

— The Grimzs (@TheGrimzs) March 1, 2023
Follow us on Social Media